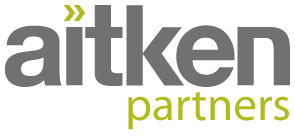 The Australian Furniture Association's preferred supplier of legal services, Aitken Partners, provide legal advice to the association and its members. At the core of this alliance is the operation of a 'legal help desk' for AFA Members.
The range of issues facing the Australian furnishing and design industry are expansive and often complex, ranging from workplace relations issues to cross-border disputes over design protection and supply arrangements with retailers.
The alliance with Aitken Partners allows us to give our members much better and broader access to advice and service from a quality law firm. The demand for this type of service has increased dramatically over the past two years and as a National peak industry body, our responsibility is to provide members with as much support as possible. Ultimately we need to provide access to benefits will help our members prosper in a tough marketplace.
Offer Platinum and Gold members of the AFA up to 30 minutes of initial advice free of charge (either by telephone or in conference);
Offer Silver AFA members or members of a Reciprocal Organisation up to 15 minutes of initial advice free of charge.
After that time charges may be made by Aitken Partners for the provision of legal advice at Aitken Partners usual rates or as agreed
to with the particular member of AFA.
Offer AFA members discounted rates rather than the usual rates charged by Aitken Partners as follows:
Platinum 8%
Gold 6%
Silver/members of Reciprocal Organisations 4%
Participate in and conduct not less than six seminars per annum on topics of interest to members of AFA
Aitken Partners has installed a dedicated AFA Members 'legal help desk' for all legal issues. In addition to dealing with the issues raised on calls, Aitken Partners also assess the information gained from interactions with AFA Members and tailor a range of seminars and information services. This is a proactive way to help all AFA members get on top of issues earlier, therefore reducing further stress on business owners.
In this national service to AFA Members, Aitken Partners will collaborate with affiliate firms in the MSI Global Alliance to handle work with specific jurisdictions not covered by Federal or Victorian State Law, so that all AFA Members across Australia will receive equal access to the very valuable benefits on offer via the alliance.
AFA Members can learn more by logging in to http://australianfurniture.org.au/members/member-resources/
If you are not an AFA Member, contact us on membership@australianfurniture.org.au
Background: Aitken Partners is a Premium Level Melbourne-based law firm offering a range of legal services to business and private clients. It has 11 principals and approximately 60 staff and a proud history dating back to the 1920s. Aitken Partners has Accredited Specialists in Workplace Relations, Tax Law, Property Law, Wills & Estates and Commercial Litigation.