This is an article from Graham Smith CEO Innova Group that he wrote in a LinkedIn forum we thought we would share with you -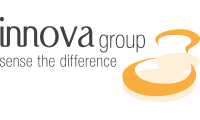 Keeping costs low and profits high have always been fundamental in business. One source of low-cost furniture items is buying from China.
Importing directly from China is an option for anyone who meets the order capacity of a least 1 container. The numbers stack up more in your favour if you can fill a 40'container. Most of the importing charges are bases on the container, not the size. It is therefore approximately the same cost to land a 40' as it is a 20' container but let's not get sidetracked with those numbers.
How do you import from China? All you have to do is, find the right factory, get comfortable with their quality, don't believe that what you see in the showroom is what you are going to get, arrange the freighter to collect and ship your container, then arrange for it to get through customs to your venue. Sounds easy. Why isn't everyone doing it?
I have recently had discussions with a few clubs who have imported gaming stools and a reputable hotel that imported a few hundred banquet chairs that have found that the "import direct" strategy has become very costly. In all cases, the end result was that the furniture isn't standing up to the test of time. I'm not talking about a long time either. In each case, not more than 12 months has passed and the venues are now looking to replace the furniture they thought would be a cost-effective solution to their needs. So what went wrong??
Each of these venues relied on the factory to appropriately QA all the products – they never do. You must get an independent company that you employ to do the quality checks.
They underestimated the life of the product. The life of the product is consistent with the warranty. 12-month warranty – 12-month life.
They also believed that they could get the factory to replace any defective products. The factory knows that you are an end user and your propensity to place ongoing large orders is minimal so keeping you happy isn't a priority.
The language barrier works in their favour.
I haven't heard of one example of the end user who has imported directly from China and is happy with the experience. When the product doesn't stand up after a short period most businesses don't have the cash to go through the exercise again so they have to keep non-functional furniture on the floor or make do with fewer chairs as the damaged ones pile up in the store room.
It might seem like added unnecessary cost to buy locally, however, there are some solid reassurances that are included in the price you pay. Let me quickly outline the factors that should give you comfort when you buy from Innova Group.
While most of the products we sell are made in Malaysia not China we do a 1 or 2 very capable factories in China. We have credibility with them and they know the standards we expect from them.
Our staff speak the language and all communication is clear and documented
We employ staff to do QA checks on all shipments before they are packed. Nothing gets through that check. Anything that isn't right gets replaced. This can't be done effectively by sharing pictures via email.
Products we get manufactured are warranted by us.  What this means is that if you have a problem then you deal with us and we will make good.
Does this cost you a little more? Sure it does but as I have seen on numerous occasions, the cost of getting wrong is far more than the little extra you will pay from a local supplier. It's the price you pay for peace of mind.
Can you buy directly from China, of course, you can but just be aware of the risk that you take on your own shoulders and the dollar value of that risk?
Graham Smith
CEO Innova Group