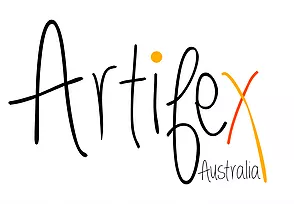 Designer Spotlight: Michael D'Andrea
This week's AFA Designer Spotlight features Michael D'Andrea, owner and director of Artifex Australia in Western Australia. Michael has over 20 years' experience in the commercial furniture industry in Perth, commencing his career as a cabinetmaker and thereafter concentrating on sales, furniture importing, and the local manufacture of commercial office fit outs.  His experience will help bring new life, new ideas, and new designs into the business.Learn more about Michael in this Designer Spotlight Q & A.
AFA: Where and what did you Study?
Michael: I originally did a trade in cabinet making at Balga Tafe, then did several short courses in furniture design, business management, and creative writing. 
AFA: Do you prefer to work in the residential or commercial furniture space?
Michael: We work in both spaces and I have designed furniture for both sectors.
AFA: Do you have an international client base? And in which countries?
Michael: In the nineties and early two thousands Artifex exported to Japan, Holland and USA, since then overseas export has ceased, but we are again in contact with an American company wanting to import again.
AFA: What is your greatest professional design achievement so far?
Michael: I am proud to have designed and manufactured seating for Perth Stadium Clubman room.  If the Prime Minister or even the Queen watched a game form Perth stadium they will be seated at our furniture.
 AFA: What ONE business service can't you do without?
Michael: I believe social media and communication is the most important aspect.
AFA: What is your view on cheap imported rip offs?
Michael: They should be banned from entering Australia. The copyright laws need to change to make it harder for products to be copied.  Cars can't be copied and have strict restrictions on what can come in to Australia on design, safety and environmental issues, furniture should be the same.
AFA: What has been the single most important business/professional decision that was the tipping point in your career?
Michael: Purchasing Artifex Australia from the previous owners, and starting my previous business back in 2006, which I then sold for a profit in 2009.
AFA: Who is your biggest design inspiration and why?
Michael: It would have to be Eames, such great designs, although comfort could be improved in some cases.
AFA: What does the future look like for you as an individual designer/partnership and the business in a commercial $$$ sense?
Michael: Times are still tough, although there seems to be a light at the end of the tunnel at the moment, particularly in Western Australia, where I believe we have been through the worse of it.
AFA: What's the one thing your business can't do without?
Michael: Staff, especially good quality upholsterers which are very hard to find at the moment.
AFA: If you could work with anyone in the world who would it be?
Michael: It would have to be Eames!
Want to know more? – Artifex Australia website: www.artifexaustralia.com   Do you know a Designer who we should feature in a Spotlight? Please let us know by contacting corporatemedia@australianfurniture.org.au