BFX (Bizfurn Express)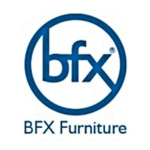 Business Name:
BFX (Bizfurn Express)
Business Description:
BFX Bizfurn (BizFurn Express) is an Australian company that specializes in designing and fitting out working and learning spaces. We manufacture and supply office chairs, office desks, student desks & school chairs with A grade services designed specifically for the Corporate, Government, Education and Healthcare sectors. As an office furniture outlet & school furniture supplier we are committed to research into working & learning spaces and how furniture impacts on education & office environments. This is undertaken in collaboration with market research across a diverse spectrum of specialists including leading experts in independent testing. Designing and manufacturing in accordance with the international certifications ISO 14001 Environmental Management System and ISO 9001 Quality Management System, filter into everything we do. Delivering client services and sustainable products while meeting Australian quality and sustainability standards allows us to customise for the client, realising truly functional and innovative concepts without a cost premium. BFX products include workstation & screening systems, seating, removable walls and executive office suites. We manage and deliver design, manufacturing and installation services; all of which are in-house. BFX is an office furniture and school furniture supplier for all of Australia.