Swinburne University of Technology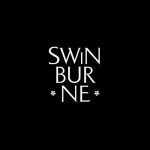 Business Name:
Swinburne University of Technology
Business Description:
Over 100 years ago Swinburne began with a simple premise: to provide technical education to a sector of society otherwise denied further education. In July 1992 Swinburne gained university status, and in 2017 we celebrated 25 years as a university.
Swinburne University has an international reputation for quality research that connects science and technology with business and the community. Our standing in prestigious world academic ranking lists reflects our commitment to high-quality teaching and research and graduate outcomes.
In 2016-17, for the fourth consecutive year, Swinburne was ranked among the world's top 400 universities by the Times Higher Education World University Rankings. In addition, we advanced to number 61 in the Young University Rankings and to number 60 in the Asia-Pacific University Rankings in 2017.
Swinburne was recognised as having one of the best design schools in the world by the 2017 QS World Rankings of Universities by Subject. The university was listed in the top 100 for the Art and Design subject area.
As a dual-sector institution, our vision for Pathway and Vocational Education (PAVE) is to be the best provider of vocational education in Australia known for our industry and community connections and excellence in student focused learning.  We offered classes with the very first computers. Since the digital revolution Swinburne has been providing cutting-edge education. Over the time we continue to focus on emerging technologies, industry engagement and flexible learning options; and deliver relevant education for our students today, and tomorrow.