Design Engineer | Resero Pty Ltd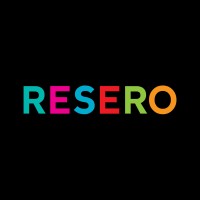 The Opportunity
In order to support our exciting strategic objectives, we have an opportunity for a new Design Engineer to join our team located in Minto, NSW.  Reporting directly to the Group Design and Engineering Manager, we are searching for a highly effective and experienced individual who is passionate about great human-centred design and innovation.
Key focus areas:
New product development – taking concept through to manufacture.
Detailing the design to meet customer and business requirements → product form, fit & function including material & manufacturing processes selection.
Utilise design tools and methodologies to deliver solution → 3D & 2D CAD, prototyping and testing.
Collaborative team player who can partner to deliver innovative solutions.
Partner with customer facing and operation teams to continuously improve and maintain product designs & specifications.
About you, 'what' & 'how' will help you succeed?  
Design, prototype & test product designs → Mechanical & practical minded problem solver.
Manufacturing process knowledge and experience → Hands on role, ability to build & fabricating prototypes, jigs & fixtures in plastics injection moulding and steel metal processing.
Design communication → 3D CAD – 2D engineering drawings. (Solidworks – Highly preferable)
Engineering change management and documentation → Exceptional analytical skills with attention to detail
Well organised and able to plan → Strong communication and collaboration.
Continuous improvement (lean & 6Sigma background would be beneficial)
Results orientated – Proactive
Curious and always keen to learn – Growth mindset.
Flexible and adaptable to changing tasks and priorities.
Resero Benefits
Permanent full-time role
Close to public transport
On-site parking
Flexible working arrangements
Range of Health and wellbeing programs: EAP assist, Annual flu vaccination program + others
If this opportunity resonates with you, we look forward to receiving your application soon.