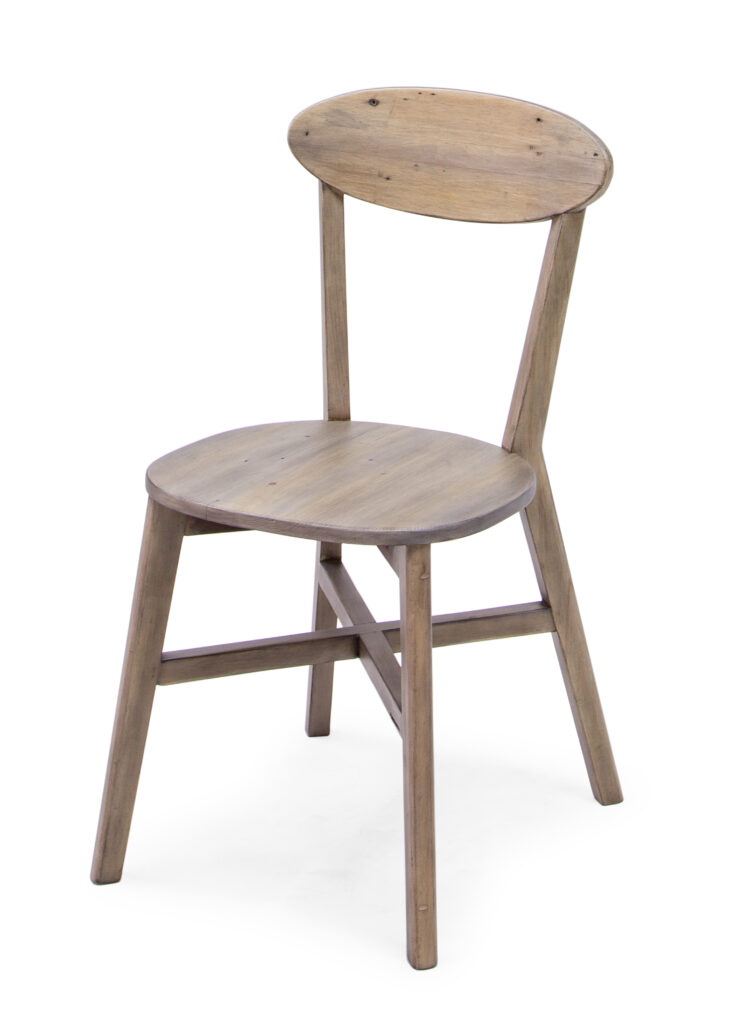 FINALIST IN – Master Designer – CRAFTSMANSHIP
Designed By – Ian Burden
Business Name – PGT-Reclaimed
Website – www.pgt-reclaimed.com.au
Design Inspiration
PGT-Reclaimed is a lifestyle furniture designer and manufacturer, begun by founder, Australian Ian Burden in 1998. The company prides itself on creating sustainable lifestyle furniture using 100 percent Forest Stewardship Council certified reclaimed wood.
The Lineo Chair was designed as part of PGT-Reclaimed's 21st anniversary collections. In 2019, after many years of designing colonial-styled functional furniture, Ian made the decision to create more modern-styled furniture for today's consumer.
As PGT-Reclaimed's products are currently sold in almost 20 countries throughout the world, including in Australia, it is intended for Lineo to also be popular in many countries appealing to those who are interested in sustainable furniture, with a unique style.
Design Solution
The Lineo chair, either used with a timber seat, or with a cushion, is a modern option that is comfortable and sustainable.
Size
W 45 cm x D 51 cm x H 85 cm
Materials Used
Reclaimed wood
Green Notes
The Lineo Chair is part of Ian's vision of producing furniture with limited environmental impact, through using reclaimed wood, but also finishing the product with one of PGT-Reclaimed's most recent finishes, Rustic Summer Hay, created using 100% water-based materials. Beyond this, PGT-Reclaimed's by-hand carpentry methods include no use of robots, which conserves energy, and packaging made from mostly biodegradable materials.
Processes used in construction, including any new construction methods or applications adopted from other industry technologies 
There are two key features of this product, the frame and the seat, which required specific carpentry:
The chair was made using 100 percent reclaimed pine pallet, which presented challenges as pine is a soft wood and creating a unique angle with a delicate look was difficult. To overcome this, PGT-Reclaimed created a strong frame and angle corner under the seat to make the chair stronger, while maintaining the desired delicate look and feel. After around six samples were made, we finally achieved the right angle to cater to the back's size. The second key feature of the chair was the seat having an almost round shape, but not quite circular due to the sides being slightly bigger than the back. The chair used two dovetail panels under the seat to release tension. Making this chair was like creating art, with the positioning to connect the timber seat to the chair's frame – an art form in itself.