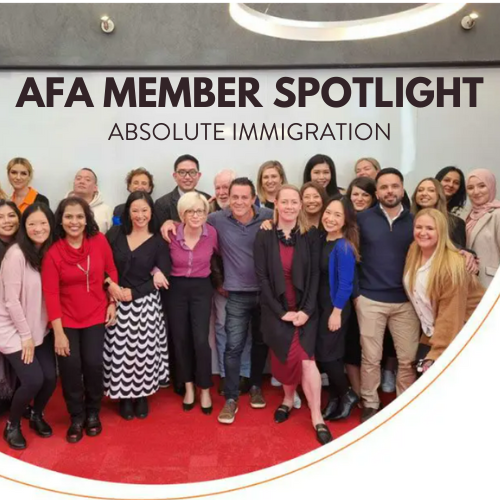 Say hello to our member, Absolute Immigration.
This week the Australian Furniture Association would like to showcase our member – Absolute Immigration.
Founded over 20 years ago with offices across Australia and New Zealand, Absolute Immigration specialises in assisting businesses who are experiencing staff shortages, and those that rely on a foreign workforce.
With a wealth of knowledge surrounding the acquisition and retention of foreign workers, Absolute Immigration assist organisations in recruiting employees from overseas. As part of their service, they provide ongoing relevant updates on immigration legislation and policy changes that impact their clients, and also support clients with transactional and compliance needs.
Absolute Immigration have worked with and provided advice to some of Australia's leading companies with large expat populations, and as a result are a trusted name. 'People. Not Paper' is at the core of their values, and a people first approach filters throughout the team culture, directly to their clients.
Every individual and business client has a dedicated Migration Agent and Migration Co-ordinator, along with a team of manager provide support and expertise.
Due to an increase in staff shortages within Australia, it could be worthwhile meeting with the team at Absolute Immigration to discuss possible alternatives within your workforce.
If you would like bespoke immigration services and advice tailored to your organisation, get in contact with Absolute Immigration to arrange an initial discovery call HERE.