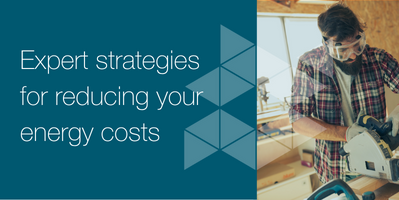 The Great Divide: decoding the mystery of SMEs vs C&Is – what sets them apart and why it matters.
Uncover the Truth Behind Your Energy Bill: how to determine if your business is on an SME or C&I contract.
Revolutionize Your Energy Game: unlock proven procurement strategies for cutting energy costs.
Empower Your Business with Cost Saving Solutions: and how the Australian Furniture Association Premium Partner – Energy Action – can help you tap into the benefits of cheaper, longer C&I contracts".
Australian Furniture Association CEO, Patrizia Torelli interviewed Bruce Macfarlane, interim CEO of Energy Action, and covered 'everything energy', including the topic of whether small to medium sized enterprises could lock in contracts rather than be at the mercy of a highly unstable electricity market.
What is the difference between SME and C&I?
Energy retailers offer different contracts for small businesses (SME) and large businesses (C&I). Large businesses can lock in lower prices by purchasing electricity on the wholesale market in advance for 12-60 months, while small businesses cannot.
Although it differs in most states, generally, a SME customer is defined as one who uses less than 100 megawatt hour (MWh) of electricity per year.
For gas, you are considered a small energy customer if you use less than one terajoule (TJ) per year.
Check the map below for the usage threshold in the eastern states.
Remember that one megawatt hour (MWh) is 1,000 kilowatt hours (kWh), and 1 terajoule (TJ) is 1 million megajoules (MJ).
How can I tell if I am a SME or C&I customer?
If you don't know your annual usage, the easiest way to confirm this is to check with your retailer, or examine your energy bill:
Add up the total usage on the bill:
2219.618+1780.257+1494.443+2809.963+3607.299= 11911.58 kWh

Add up the total amount of days on the bill:
31 + 61 = 92 days

Divide the total usage by the number of days, then multiply by 365 to give you the estimated annual usage:
11911.59 / 92 = 129.47 kWh per day
129.27 * 365 = 47,257.89 kWh per year – this is a SME as < 100MWh
What is the difference between a SME and C&I bill?
Another indicator as to whether a business is classified as SME or C&I is whether bills are bundled or unbundled.
Example of a SME bill where the charges are all bundled together:

Example of a SME bill where the charges are all bundled together:
Can I change to a different market classification?
Yes, you can.
If your business has an opportunity to change its market classification, we can help you compare the costs accurately. If savings are available to your business, we'll guide you through the process to change.
Is there a way to avail large market pricing as a SME?
Yes, you can, but only if you have a savvy energy broker that knows how to negotiate with retailers.
Energy Action would like to assist AFA members that are classified as SME customers by running a bulk, multi-site tender. The benefits:
Lower, C&I prices – cheaper rates
Locked in, fixed contract for 2 years – insulated against price increases for 2 years
If you are interested in being included in the AFA Group Tender or would like more information, please click the link below: