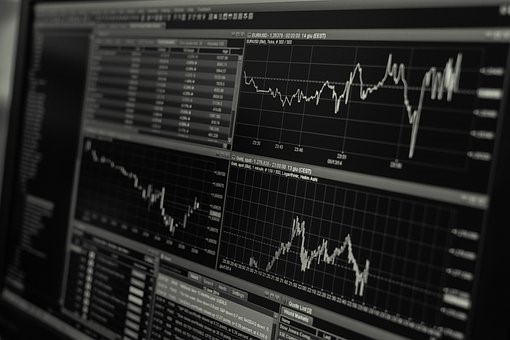 Businesses are increasingly being asked to report, justify and act to reduce their carbon emissions. Here Bruce Macfarlane outlines what it means as the circular economy crashes into supply chains.
As the UN's COP27 carnival packs up and leaves Egypt's Sharm el-Sheikh, many questions will be on the minds of government and business leaders. Like wondering when COP's climate compensation will become a reality, how it will be funded, and when they can start eating meat again. (Well, maybe not the latter.) 
ey'll also be watching closely to see if Andrew Forrest's challenge to Coca Cola's CEO James Quincey, that the seller of corn-syrup stops greenwashing its single-use plastic bottles, will gain political traction. And if investors will react to the idea that carbon emissions liabilities could extend outside of a business' controllable borders and out into the supply chain. Australian Furniture businesses are amongst those to be impacted.
Businesses are becoming accustomed to regulators making them report on their emissions, and some are adopting net zero targets. Many large businesses have the governance, resources, and processes to manage emissions obligations. While smaller businesses, who in Australia have limited regulatory obligations, are starting to implement voluntary schemes. My own business, Energy Action, has established our green credentials by achieving net zero certification through Climate Active. But business emissions management will get much more complicated if (or when) we need to consider business inputs that are made in far-flung places.
The extension of emissions management and obligations into a business' supply chain brings with it challenges of scope, measurement, cost and need. Australian Furniture Association Business Members benefit from the knowledge and specialist advice offered by AFA's key energy partner, Energy Action.
Carbon challenge. Scale and scope
With supply chains creating 11 times more emissions than a company's own direct operations they are often the biggest source of carbon emissions. The scale of those emissions is made more difficult by their scope, with daisy chains of linked and unrelated suppliers both creating and mitigating emissions across the products they make – many being moved between countries before finally reaching consumers.
Measurement. It's going to get complicated
With Scope 1 and 2 emissions, businesses understand how greenhouse pollutants can be controlled, and with standards defined, reporting obligations are straightforward. But for Scope 3 emissions, created indirectly upstream and downstream of a business, measurement is complicated. Carbon accounting standards are immature, data sources tricky to access and emissions intensity of the scope 3 activity can be uncertain.
New rules, new costs
Business are being driven to manage their emissions by current compliance reporting, stakeholder and investor expectations, and future emissions risks for regulatory regimes expected or foreseen but not yet established. Supply chains represent that existential risk to businesses, posing a potential and possible emissions obligation on the unaware and unprepared.
Shipping operators are especially exposed to out-of-synch international emissions obligations, with ships moving between emissions management and reporting frameworks. Their response? To hedge risks in carbon futures markets in anticipation of increasing carbon obligations.
For businesses that don't travel, carbon exposures are limited to the local schemes. In Australia, it's likely that our route to including supply chain emissions will follow the trajectory of local emissions obligations. That is, with reporting and voluntary carbon markets leading mandatory emission reductions and carbon offsets. Previous and current governments have softened the carbon cost impact on emitters by allowing dodgy certificate sources – something that green-tinged crossbenchers and their supporters are unlikely to support. New government oversight seems likely to drive better quality carbon certificates, but these will inevitably cost more without supply side intervention.
Cool winds of change
A public escalation of Forrest's challenge to Quincey would be to ask whether Fortescue's iron ore exports are net zero. But given the potential costs for both parties to properly manage their supply chain emissions, Coca Cola's conflict-diffusing lack of response will satisfy their short-term investors. For investors with longer term investment horizons, and front-footed businesses, control of supply chain emissions risks is now part of the business agenda.
Energy Action is a proud Australian Furniture Association Partner.
Bruce Macfarlane is Interim CEO and Director of Energy Action, Australia's largest business energy broker.
READ MORE *HERE
*Courtesy AU MANUFACTURING – MANUFACTURING NEWS