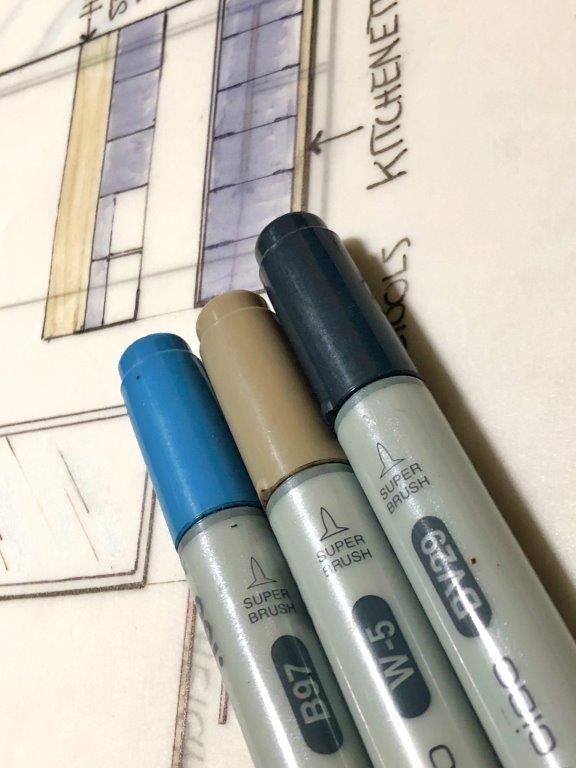 FINALIST IN – Student Designer – CREATIVE VISION – INTERIOR DESIGN
Designed By – Justin Lack

Registered Training Institution – Swinburne University of Technology
Design Inspiration
As part of the Australian government's reconciliation action plan, Universities are required to have an indigenous centre on campus. Swinburne University is the only university in Victoria not to have a dedicated indigenous space. The indigenous team of Swinburne University of technology tasked us interior design students to propose a space for the new indigenous centre. This would include three spaces located in building's TB218, AD108 and a courtyard. AD building was to be a facility that was inclusive of people from any background.
The space must be, open plan, there'll be allocated space for a kitchenette, meeting hub space, teaching and presentation space, hot desks/laptop only spaces, collaboration pods and chill out space. Indigenous design principles focus on Circular time, reflexivity, yarning, connectivity, storytelling, consultation, connection to country and reconciliation.
Design Solution
The pedestrian plan is designed with continuous movement in an orderly fashion around the space, the kitchenette's location has been maintained, however turns into a dining bench for individuals using the space. I want a large relaxing space centralised within the room, to separate the room into two different sections, a space to relax and a place to learn. The centralized seating also acts as a metaphorical island separating the space into land and sea.
Size
97.3sqm
Materials Used
Polyflor for flooring, Veneer used on furnishings and the kitchenette, Timber slabs for bench seating and purchased furnishings from resource furniture
Processes used in construction
Construction to commence mid 2019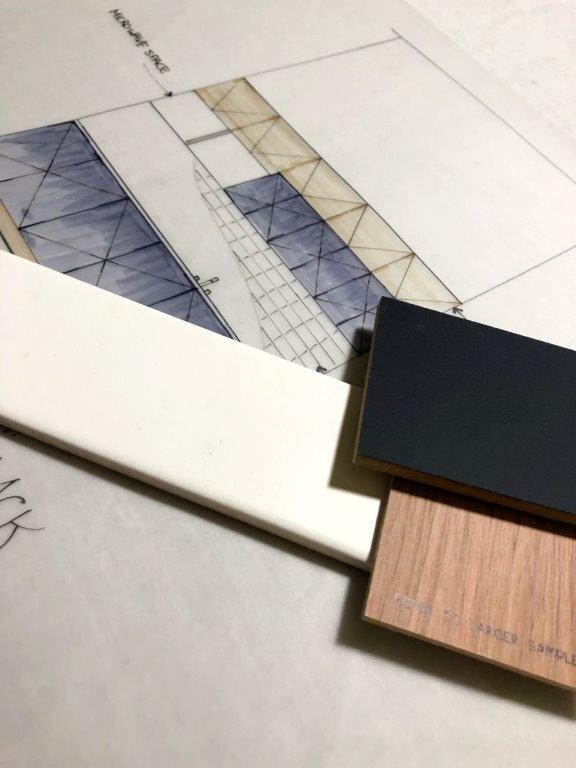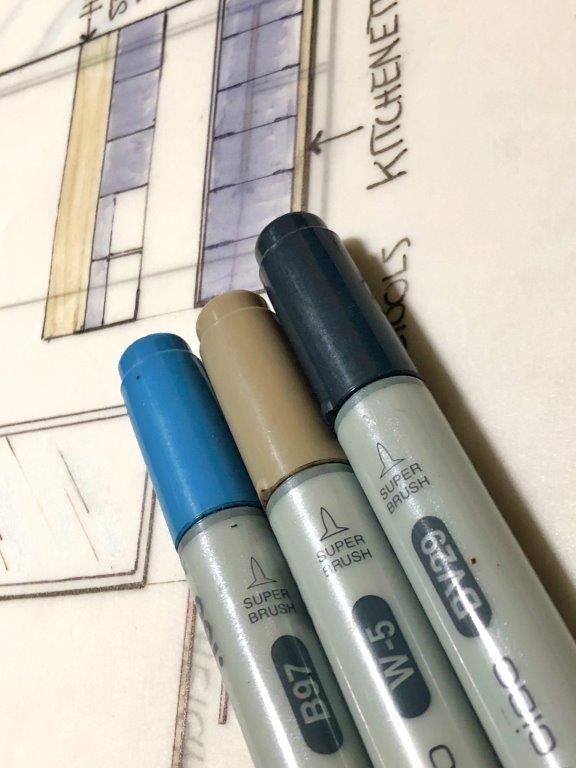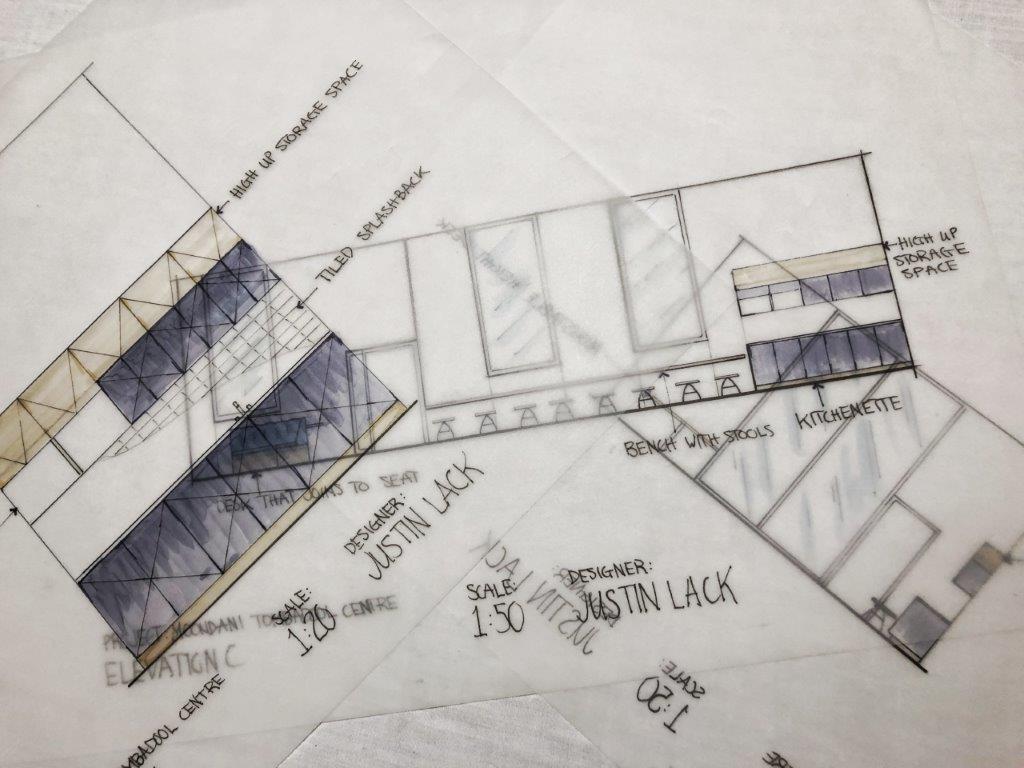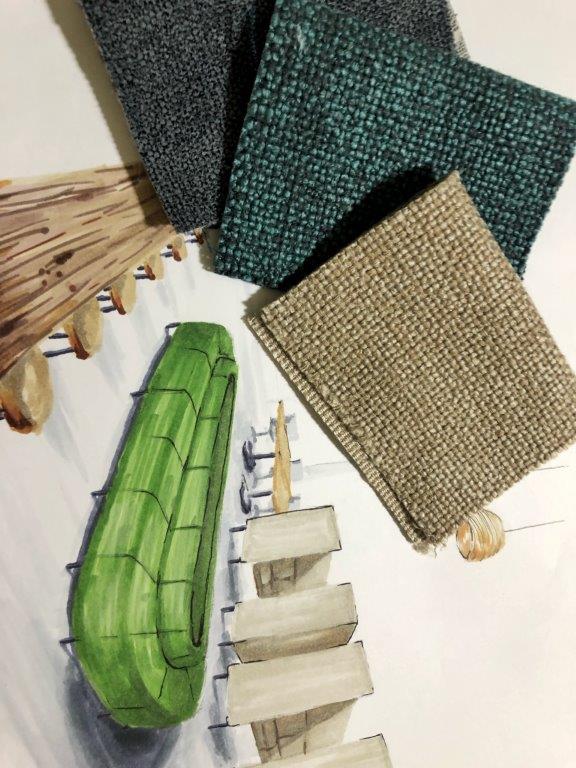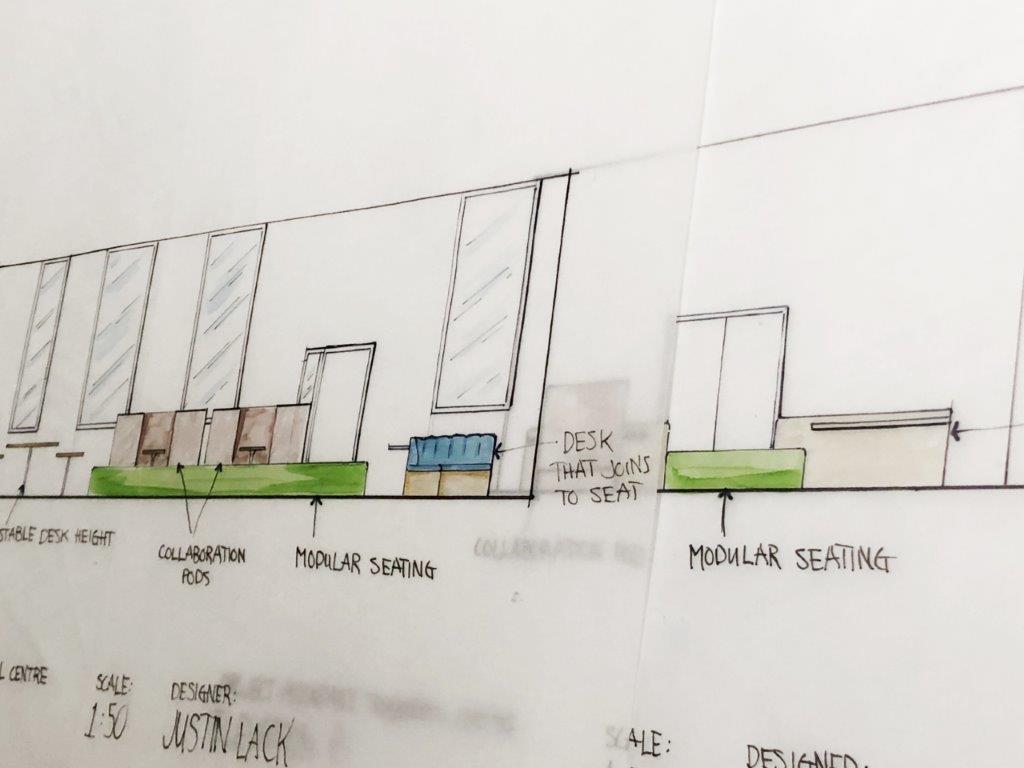 [RF_CONTEST contest='C23138303934′]