Tamara Glick was one of our 2016 ACE Student Design Winners.
Recently she collaborated with Aine Dowling to create another one of her clever designs for Hollywood Primary School, their own Bench.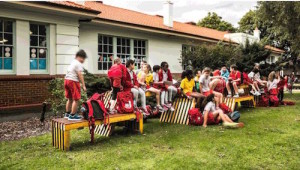 The bench's varying heights and colours are a nod to the schoolyard's mix of distinct personalities. "Our scheme was selected from a group of eight projects to be constructed by the cohort of ARCT5590 over the semester. It was built as 7 separate elements in the UWA workshop and then transported to the school grounds for assembly."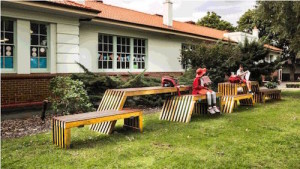 Materials: treated pine, merbau decking, woodwash.
To see more of Tamara's work visit her web site http://tamara-glick.com/projects