ENVIRONMENTAL. SOCIAL. GOVERNANCE.
The Australasian Furnishing Association places a strong emphasis on supporting and advising Members about their obligations around safety, standards, compliance and regulatory requirements.
We actively support our Members' with the delivery of programs and services whilst promoting action across the industry to improve the professional reputation and integrity of the furnishing industry.
AFA Members receive support and advice to assist them to be streets ahead of the competition and be responsible, compliant suppliers to minimise risk to their businesses and their clients.
ESG Criteria
Each of the three elements of ESG investing – environmental, social, and governance – is comprised of a number of criteria that may be considered by clients including procurement bodies, socially responsible investors, consumers or companies wanting to work with ESG-friendly organisations.
ESG – Environmental
Environmental criteria include such things as a company's use of renewable energy sources, its waste management program, how it handles potential problems of air or water pollution arising from its operations, deforestation issues (if applicable), and raw material sourcing.
ESG – Social
Social criteria cover an extremely wide range of potential issues. There are many separate social aspects of ESG, but all of them are essentially about social relationships. One of the key relationships for a company is the company's relationship with its employees.
Including:
Fair pay conditions.
Safe working conditions.
Career Advancement.
Access to training.
Flexible 'work from home' conditions.
Additional benefits and incentives.
ESG – Governance
Governance in the context of ESG is essentially about how advocacy is managed by those in executive positions. How well do executive management and the advisory councils attend to the interests of the association's various stakeholders – employees, community, suppliers and customers? Regulatory, supply chain and compliance transparency and relevant reporting are considered key elements of good governance.
Want to know more? Lodge your enquiry below or contact the AFA via our Contact Us page.
Not a Member? Visit our Become a Member and Sign Up today!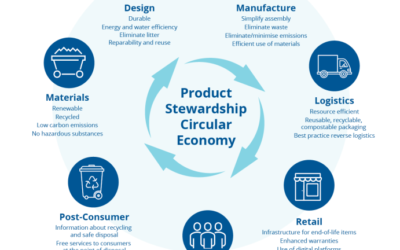 Product stewardship is an approach to environmental management in which everyone involved in creating, producing, selling, or using a product is accountable for reducing its environmental impact at all points in its life cycle, including end-of-life management....
read more