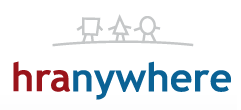 Business leaders spend considerable time and energy developing business strategies and seek to align all business activities to ensure optimisation of effort, business growth and sustainability.  This should always include the people within a business.
For example, when marketing, sales, manufacturing or finance are asked to implement their strategies and tactics for the coming year, without integration of people into the business strategies, they may find themselves under or wrongly resourced, with people that may have inadequate capabilities.
This article provides some insights about the benefits of ensuring business strategy and its components include a focus on people.
Why is this alignment important?
It is estimated between 60 and 70 percent of a company's expenditures are related to human capital, and as such, businesses cannot afford to neglect their human capital and HR strategy development and need to ensure that the strategies align with the larger vision and operational organisation goals.
How are HR strategy and business strategy linked?
To ensure the long-term viability and sustainability of a business, the development human capital becomes critical and the focus of just processing of payroll, benefits and applications cannot realistically continue. Today, human resources strategy involves senior leadership conferring with human resources experts (either within or external to the business) to develop complementary goals for human resources and the overall business.  This approach is critical to achieving high business performance.
In simple terms, the key steps are: setting the direction; defining roles and then resourcing the roles (with a truly diverse workforce in terms of skills, capabilities and backgrounds) and then finally binding these with exceptional communications.
How can having a good people strategy help with business productivity?
The key initial phase in any people activity is getting the right people into the business and then keeping them.  Starting with effective recruitment and selection helps build a productive workforce and business should always strive to employ the best and motivated people.
Having employees experiencing high levels of job satisfaction and job security converts into a workforce that helps achieve business goals. Simply, investing in having the right people in the right place at the right time augers well for business productivity and effectiveness.
In addition, by developing employees to be more flexible, better skilled and change ready, enables a business to be quite nimble and more readily able to respond to market pressures.  Aligning the people and business strategies in an organisation is key and a way to help future-proof a business.
What are some focus areas in aligning my business and people strategies?
A human capital strategy needs to centre on some "primary building blocks".  These include:
Talent acquisition and deployment
Compensation and rewards
Diversity
Leadership, learning and organisational development
Operational excellence
Compliance through policy generation and adherence (driving desired behaviours and performance)
These become essential elements for communication and activities performed by HR with their senior management peer group to allow focus on developing both the human capital and business aligned HR strategies.
Summary
The personnel administration function of 20+ years ago is now outdated. Today, human resources departments have a more defined, strategic role in an organisation and an effective and well-aligned HR strategy will positively affect the bottom line.
Needing advice and help?
If you would like assistance with developing your business strategy and HR strategy, where your employees are aligned to building and enhancing your business, please contact hranywhere, part of AB Phillips Pty Ltd, Monday to Friday between 9:00 am and 5:00 pm AEST by phone on 1300 208 828 or email hrondemand@hranywhere.com
Please note that the above information is provided as a comment and should not be relied on as a substitute for detailed professional advice from hranywhere or professional legal or financial advice on any particular matter. Where you would like additional information and support about the content in this document please contact by clicking here hranywhere.
If you are an AFA Member head here for your discount - https://www.peoplemattersadviceline.com.au/afa