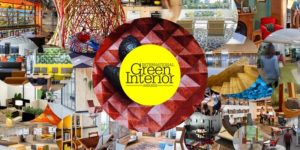 The AFA is proud to be a partner with Green Living for the 4th International Green Interior Awards Celebration, Thursday. 27th July 2017 6:00 pm – 9:00 pm AEST at Brickworks Design Studio 50 Carrington Street Sydney.
Enjoy an evening of celebration with your team and design industry colleagues.
This event celebrates the inspiring, fabulous designers, manufacturers and students, from around the world, who put their heart and soul into creating interior projects (workplaces, shops, homes, etc) and innovative products that respect the health of people and our planet.
The Awards night is a relaxed, stand up affair, with a DJ. Platters of food and beverages will be provided. Book your tickets via the link below
https://www.eventbrite.com.au/e/4th-international-green-interior-awards-celebration-tickets-34998805369?aff=AFA