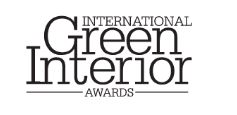 Our Partners at Australian Living are calling for nominations from Australian Furniture Association Members that celebrate green interior products!
FOR FURNITURE MANUFACTURERS AND PRODUCT DESIGNERS - Enter innovative interior products that respect the health of end users and our planet. Such a fantastic way to show the world that your company is leading by example.
FOR INTERIOR DESIGNERS / STYLISTS AND ARCHITECTS - Enter fabulous projects that integrated environmentally friendly and healthy products such as flooring, paints, plasterboard, blinds, furniture and lighting. Be rewarded for having a positive influence on your clients and our planet.
FOR STUDENTS -As future leaders, we encourage you to enter your course-related projects that specify environmentally friendly and healthy interior products. What an awesome Award to have when you start looking for design work and clients.
But hurry…..ONLY 5 WEEKS TO GO. Enter Now!