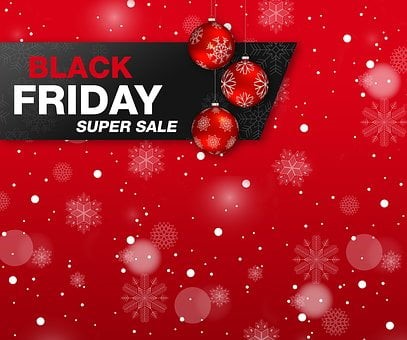 The Australian Retailers Assoc (ARA) is forecasting pre-Christmas Black Friday sales are set to provide retailers with strong results with sales predicted to reach a record $6.2 billion over the four-day Black Friday/Cyber Monday weekend (Friday 25 November to Monday 28 November 2022).
Australian retailers will benefit from the early sales momentum as Aussie shoppers aim to make their purchases ahead of price rises and continued supply chain disruptions.
Many people are more conscious about their household budgets with the cost of living going up and interest rates on the rise, so the Black Friday sales are an ideal time to complete Christmas purchases, save money and ensure that products are delivered on time.
The changes consist of two parts; the introduction of penalties and other changes relating to unfair contract terms, and significant increases in maximum penalties for breaches of certain provisions of the Competition and Consumer Act including the Australian Consumer Law.
Commenting on the forecast retail sales event, Australian Furniture Association CEO, Patrizia Torelli said 'Although it's a challenging economic environment, it's pleasing from an industry perspective as no doubt furniture sales will benefit during this period.'
'The impacts of rising interest rates and inflation have yet to slow household spending and consumer sentiment is still upbeat trading with pre-Christmas sales forecast to reach nearly $64 billion – a 3% increase on last year'.
'There's no doubt that 2023 will be a more challenging year economically, but as it stands right now, consumer spending is strong and that's set to continue over the festive trading period, which will give many furniture businesses confidence for this most important time of the year.'
The Black Friday sales are the biggest pre-Christmas event on the retail calendar and its popularity is continuing to grow in Australia. After starting off as an American shopping tradition, the Black Friday sales have become a global phenomenon and millions of Aussies are set to take part.
The event is renowned for having the biggest pre-Christmas bargains and this year will be no different with in-store and online, sales expected to reach $6.2 billion this year – an increase of $200 million on 2021.
Around a quarter of Christmas shopping is completed in Black Friday week alone with a third already completed in the first three weeks of November according to Salesforce's Holiday Insights Hub, – showing how Australians love a bargain and are shopping earlier to avoid disappointment.
The Salesforce research also shows the average discount rate will be highest during Cyber Week, averaging 22%.