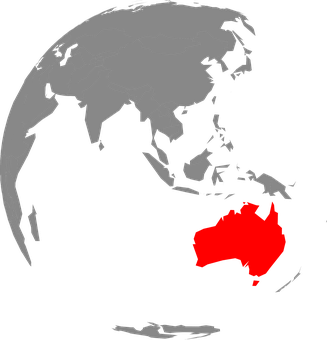 Australia's skill shortage crisis
Since the government's Department of Employment started keeping track of the skills shortages around the country, people have been aware that certain areas are lacking when it comes to employable, qualified and compliant staff.
Certain areas have been struggling for longer than others, with some areas suffering shortages on both a state wide and national level. These struggles speak a lot to the lack of skills based training in our country, and highlight our need for a change of focus when it comes to preparing for the future.
Whilst plenty of people highlight the need for a university education, tertiary learning is far more theory-based than practical, making it difficult for any hands-on experience to be gained. This lack of experience means envisioning yourself in your future career gets even harder, as whilst you might know about the history of accounting, you've never actually applied the theories learned. This focus on theory has been a huge contributing factor to the skills shortages across Australia.
By looking at the trajectory of job shortages over the last few years, we understand the importance of skills based education, and know that not everything you need to know can be learned through textbooks and essays. With that in mind, we have taken note of the skills shortages across the country, and have designed a range of courses that will help Australians fill the gaps in our workforce, and get rid of our country's skill shortage.
This skills shortage that can lead to a decline in local businesses and a struggle for smaller companies to get started, as they have difficulties in finding the staff they need to manage their business. With local businesses suffering, Australia's economy as a whole suffers, and small businesses around the country can be forced to shut down. Accountancy and auditing are areas in which a skills shortage has been noted across the country for several years, as more and more people who apply actually lack the necessary qualifications and skills to apply themselves to the jobs on offer. These are jobs which businesses both big and small require, and the lack of qualified and competent accountants is impacting Australia's future.
But knowing that local and small businesses are crucial to maintain Australia's fantastic lifestyle, we want to combat the skills shortage. Through our range of six certificate IVs, including in bookkeeping and accountancy, two sought after positions, we want to make sure the current and next range of Australian workers are ready to take on the workforce and fill those much-needed spaces. Our courses are easy to navigate and feature hands-on trainers and instructors, dedicated to making sure you have the best education experience possible with us. We want to make sure people are as engaged as possible with what they are learning so they can prepare for their future in a skills-based environment.
*Courtesy Career Advice – By National Training
The National Skill Commission has been established to provide expert advice and national leadership on Australia's labour market and current, emerging and future workforce skills needs. It also has the important role of simplifying and strengthening Australia's Vocational Education and Training (VET) system.
The National Skills Commissioner Act 2020 and is led by a Statutory Office Holder and is guided by a Strategic Plan, supported by the Department of Education, Skills and Employment (DESE) to provide advice to the Minister for Employment, Workforce, Skills, Small and Family Business and the Secretary of DESE.
The NSC's focus is on 3 long-term outcomes:
to make an enduring and relevant contribution to labour market information
to improve the quality, accessibility and relevance of VET
to contribute to a labour market that effectively aligns skills needs with education and training.
Check out the 2021 Skills Priority List HERE