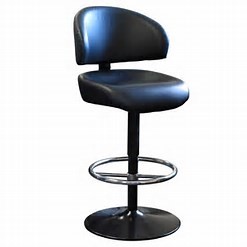 The Australasian Furnishing Association (AFA) continues to assist its Members manage litigious situations.
The increase in claims is due to the lack of understanding from Buyers or Specifiers about the right, fit for purpose product and the maintenance regime required to keep that product it in tip top condition for patrons. Who is next in line for a lawsuit?
What are the key considerations for venue owners when thinking about purchasing new furniture for a restaurant, pub or club?
Generally, venue operators will commission architects or interior designers when it comes to redeveloping properties. The approved project will often then be handed over to a builder to complete. The 'look and feel' of the venue will be the driving force behind the design specifications that the architect or designer will specify.
The key point to note, however, is that the final design concept will be about form and not function. The furniture specified may look beautiful, but may not be fit for purpose, comfortable or more importantly it may not meet Australian Product Standards that protect the health and well-being of patrons.
Nine out of ten times, the venue operator is directed by the designer and doesn't have much say in the final selection of furniture. More often than not, the selected general furniture products are provided with a list of suppliers, predominantly from overseas, with a margin added on for the specifier/builder who has won the contract. Many of these products fail the safety testing required to meet Australian Standards. More and more we are seeing venue managers going directly offshore to source their own products due to the cost prohibitive nature of this practice.
This is a high-risk practice, as those who import furniture are considered the manufacturer in the eyes of the law and therefore liable for any injury caused to patrons. In the case of venue operators, this would include Directors and those responsible for the management of the property.
What style trends are we currently seeing in the furniture industry? Which types of materials or designs would work well in a pub or club environment?
Again, architects and interior designers are specifying according to the brief, however, we continue to see a Mediterranean influence in interiors, including light coloured finishes and minimal pattern to evoke a feeling of freshness. This is not dissimilar to the trends in residential living as venue operators aim to make patrons feel at home.
Other things to take into consideration are that factors determining the use of a product. For example gaming stools should meet the criteria of comfort and durability over aesthetic because the, venue operator will want the patron to remain seated for as long as possible. The color won't matter. However, dining furniture doesn't need to be as comfortable as a venue operator will want to turn over the dining patrons across as many sittings as possible. The only imperative here will be durability and stability, so no loose chair arms and legs, or wobbly tables.
Are there any regulations or industry guidelines (e.g. health and safety standards) that venue managers should consider when looking to purchase new furniture?
There are Australian Standards for all furniture products. Not all of these are mandatory, however, in the case of a product safety issue these Standards will be referred to and upheld in a court of law. It is the direct responsibility of the venue operator to ensure the safety of patrons. It is imperative that venue operators are aware of these Standards or seek professional advice when procuring furniture for their properties.
What kinds of choices are there for venue owners who want to purchase furniture that is sustainably sourced?
A good architect, interior designer or builder will be knowledgeable about the availability of sustainably sourced products. Provided that the venue operator specifies a preference for sustainably sourced products in the original brief, then products which meet the regulatory requirements should be supplied.
What advice would you give to a venue owner who needs new furniture, but is on a tight budget?
Make good choices. For example, imported toilets which cost upwards of $1000 may be specified for a project and look fabulous. But the cost of replacing the toilet seat on those same toilets may cost $600 a pop, and most venues will have this occur at least once a week. The same toilet could end up costing thousands of dollars in one financial year.
Don't buy the cheapest, but buy the products with the best warranties, lowest maintenance costs and maintain the products according to the maintenance schedule. This will give your products a longer life span and also protect your patrons.
What are the key differences between buying Australian-made and imported furniture?  
The Standards to which they are produced.
An Australian-made product is required by law to meet Australia's very high Standards and manufacturers are legally liable if the product fails, causes injury or even death.
The ACCC takes these cases very seriously and the AFA works closely with the ACCC on providing information to its members and the general public in relation to product recalls and product safety matters.
Imported products have been known to fail testing to Australian Standards and the number of recalls on imported products is on the increase. The last thing any venue operator wants is to import a product and then be faced with the financial and legal implications of a recall and a lawsuit.
Top Tips for Furniture Procurement
ONLY BUY from Australian Furniture Association Members (AFA). International or Australian. Do not buy direct from International Trade Events or from Agents or distributors who have no AFA accreditation.
Choose a reputable architect, interior designer or builder who will be accountable for the product choices and check their references.
Specify that your Tender will only accept products which are Tested to Australian Standards
Make sure you procure products which provide chain of custody information, detailed specifications, maintenance schedules, warranties and Australian Standards testing certification and labelling.
Ensure that you procure your products from reputable certified manufacturers and suppliers who are AFA Members.
Don't forget that furniture in public venues is considered EQUIPMENT and as such should be purchased to be fit for purpose and be maintained accordingly.
Conduct an audit of your venue furniture today and do your repairs immediately.
Look out for forged documentation!
If in doubt contact the AFA for further information on any of the topics above or questions about furnishing your venue. Contact care@australianfurniture.org.au
A list of AFA Members, Agents and Distributors is also available on the AFA website HERE