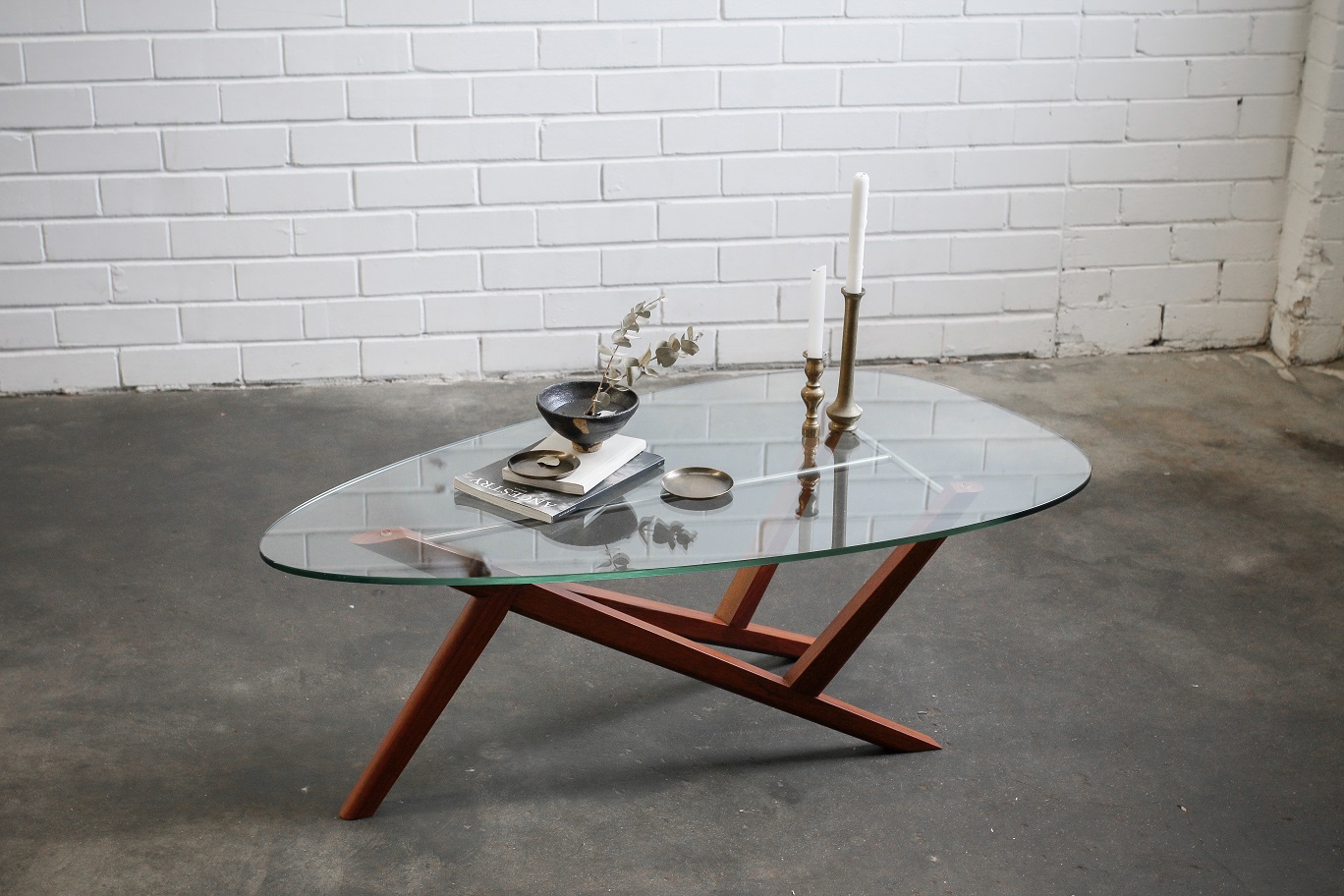 FINALIST IN – Master Designer – CREATIVE VISION
Designed By – Vincent Mayer
Business Name – Arqadian Furniture
Web – www.arqadian.com.au
Design Inspiration
The Castellane coffee table is an extension of the larger range which exhibits original design lines inspired by mid century European styles.
The Castellane coffee table – open, minimalist in look, but complex in style with the combination of angles, curves and contrasting glass and solid timber.
Design Solution
Castellane coffee table
Size
1100L x 550W x 420H
Materials Used
Solid timber, Toughened glass, stainless steel
Green Notes
finished with Rubio monocoat
Processes used in construction, including any new construction methods or applications adopted from other industry technologies 
All solid timber parts are cut to size and angles using jigs, solid timber joints use dominos.
Toughened glass is cut and supplied by glazier based on a supplied DWG file.