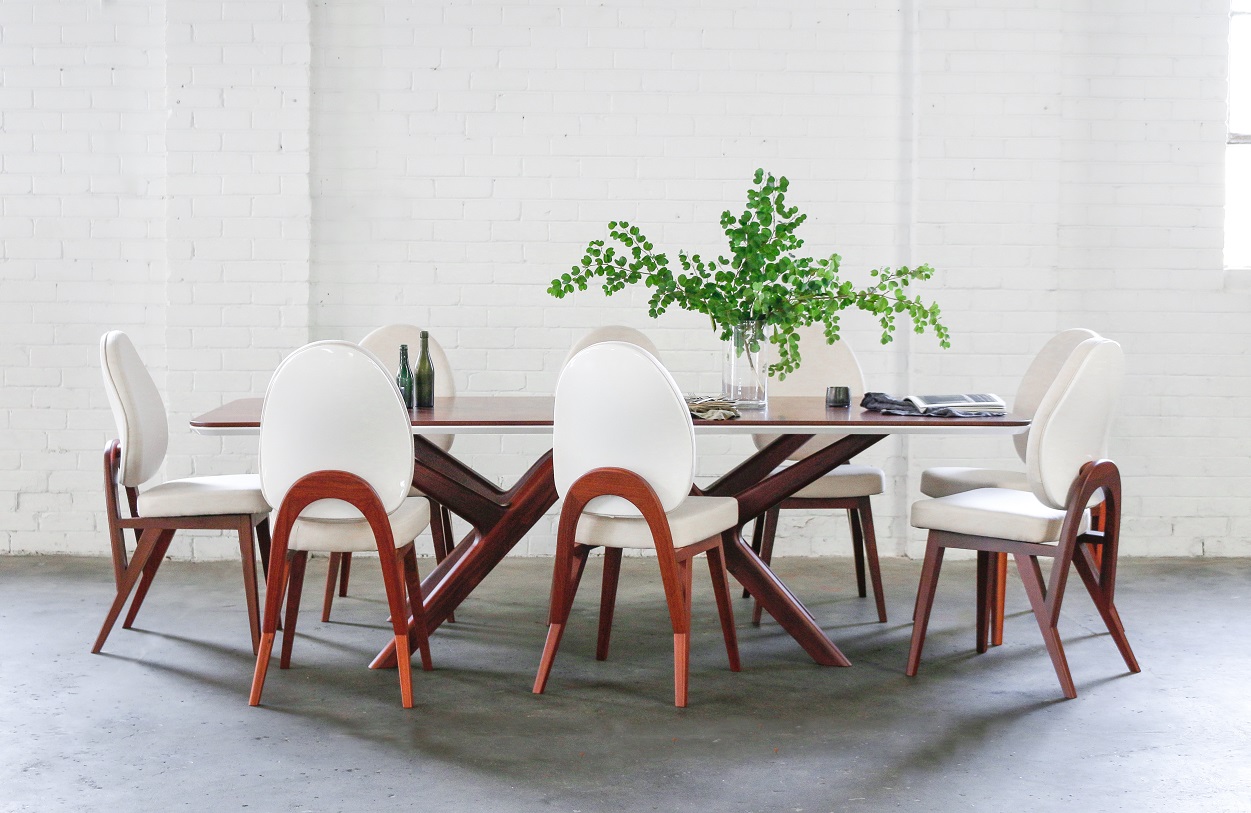 FINALIST IN – Master Designer – CREATIVE VISION
Designed By – Tim Drag
Business Name – Arqadian Furniture
Web – www.arqadian.com.au
Design Inspiration
The Castellane dining table is a completely original design drawing inspiration from mid century European styles.
Design Solution
Castellane dining table
Size
2400L x 750H x 1100W
Materials Used
Solid timber, MDF, Aluminium
Green Notes
Finished with Rubio monocoat & Low VOC water based 2 pack paint
Processes used in construction, including any new construction methods or applications adopted from other industry technologies 
All Templates were CNC cut, each leg component was hand profiled using spindle moulder and jigs.
Leg components were joined using domino's and all components blended in by hand.
Solid timber top and Painted MDF base panel are stiffened by inset polished aluminium support rails.