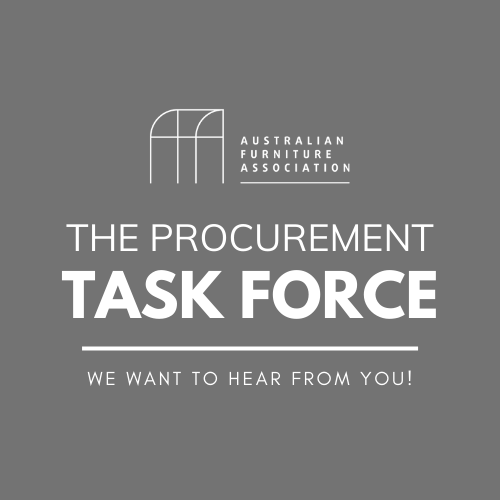 The COVID-19 pandemic offered local furniture manufacturers some respite from the exponential surge of imported furniture due to challenges with international supply streams.
The positive effect for local manufacturers seems to be turning once again with the local furniture cohort seeing signs of increases in imported finished products returning, which flies in the face of local jobs' first and other relevant government policies.
In response to this, the Australian Furniture Association is calling on experts to participate in a task force to create a strong, irrefutable message to Australian Governments' to address the problem of unfit, unsafe and non-compliant furniture products and to propose relevant and meaningful solutions to ensure balanced procurement outcomes for local furniture manufacturers spanning Australia.
Empowering Local Furniture Manufacturing
In order to support the task force, the AFA are in search of Australian businesses/manufacturers to provide specific case studies as evidence, citing the real effect on local jobs and local manufacturing.
If you are a business that has been impacted by the surge of imported furniture, we would love to hear from you so the AFA can begin campaigning for change across government to ensure the future success of Australian manufacturing. 
We seek to formalise a message to Government within the next 2-3 months.
For more information or to register your interest, please email: strategy@theafa.asn.au