Biesse Group Australia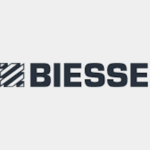 Business Name:
Biesse Group Australia
Business Description:
In 1959, Giancarlo Selci started Biesse in a small rented room with two lathe machines and set out to accomplish his dream. Through enthusiasm, dedication and hard work, Biesse has grown into a worldwide leader in manufacturing machinery. Biesse understand from experience the challenges that face growing companies and they are dedicated to helping each of their customers excel. Whether you're a one man shop or a large corporation, their goal is to deliver the high quality product that Biesse is known for around the world at an affordable price to help you realize your production goals. In addition, all of Biesse's products are supported by the expertise of Biesse's 2,700 employees, providing you with high quality support second to none. With trends and technology changing rapidly, high technology in your shop can give you the edge over your competition.