Furniture by Design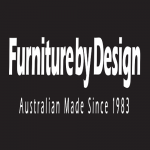 Business Name:
Furniture by Design
Business Description:
Furniture by Design is a wholly Australian business making sofas and quality timber furniture for the commercial market from our 5000sqm factory in Sydney. We believe that the design and manufacture of our high-quality furniture is the result of dedication to quality, design integrity, decades of experience, craftsmanship and an unfaltering design to serve our customers.
Our commercial range is available to commercial builders, architects, designers, project managers and business customers on a project/contract basis.