Melbourne Polytechnic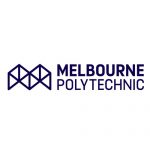 Business Name:
Melbourne Polytechnic
Business Description:
Melbourne Polytechnic has been delivering practical and professional education to the northern suburbs of Melbourne for over 100 years from trade beginnings as Collingwood Tech through to NMIT. Their history reflects the rise of vocational education in Victoria over the course of the twentieth century and into the new millennium. Throughout the last decade as NMIT, they have adopted pathways and programs that are progressive in today's education market, offering students a career-focused holistic learning experience. Melbourne Polytechnic offers the perfect combination of higher learning and vocational learning from teachers with real world experience and expertise. They are designed to give you the best possible foundation for success. They will be with you every step of the way in your new world from enrolment to graduation, whether you are starting a Certificate, Diploma or Degree, Melbourne Polytechnic can help you see your career vision with clarity. They are the first to offer this style of contemporary education in Victoria, providing you with direct pathways up to degree level. Melbourne Polytechnic gives you industry and professional career-focused programs in the arts, social and related behavioural sciences, engineering, education, and natural sciences and technology, engaging you through applied learning and theory. Whatever you want your world to be part of, Melbourne Polytechnic will help you rise up and conquer it. They're ready to help you reach your potential, from whatever walk of life you are or whatever stage of your future you are at. RULE YOUR WORLD at Melbourne Polytechnic.