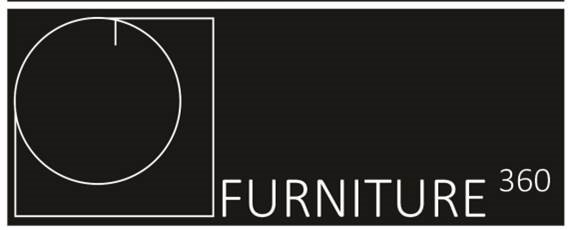 A resilient and sustainable furniture industry, with Australia positioned as a global leader in innovation, is the aim of a three-year programme to develop a commercial furniture Product Stewardship system with minimal financial impact on the industry. 
The Australian Government has provided a grant through the National Product Stewardship Investment Fund for the Australian Furniture Association (AFA) to research, consult with industry and implement 'Furniture 360' – design for commercial furniture.
Getting design right also means not including harmful chemicals in the production process, which the AFA identified through research and industry engagement undertaken in 2021. Future legislation will cement the findings and the industry is taking the lead to be ready when it happens.
Clever design to increases furniture's life cycle, make it easier to repair and maximise the use of environmentally friendly materials is just of the many potential solutions.
'Furniture 360' Project Leader, multi-awarded eco-architect, Mark Thomson, says the stewardship system will help furniture businesses improve their triple bottom line and optimise resource yields by reusing products, components and materials in a closed loop system. This will aid in resolving some of the supply issues encountered during the COVID pandemic.
'COVID has been a real showstopper. It showed us that our reliance on overseas materials can lead to supply shortages and has focussed our attention of resource flows, from extraction of raw materials through to end-of life scenarios.
It is estimated that more than three million square metres of commercial space is turned over annually, resulting in about 30,000 tonnes per year of commercial furniture waste. 95% of this furniture ends up in landfill.
'Furniture 360' will enable industry to better understand the benefits of locally sourced, quality materials in the supply chain, expanded services to extend product life, and reuse, redistribution and recycling strategies for a more sustainable 'closed-loop' approach to furniture manufacture.'
The AFA, in consultation with the furniture industry, will create a design-focussed Stewardship System, Stewardship Council, and training and accreditation programmes. Circular economy standards will be modelled on successful international programmes, like the UN's Sustainable Development Goals.
'A positive outcome for the industry is that it can leverage Australia's richness of quality resources by adding triple bottom line social, environment and financial value. 'Furniture 360' is about opportunity – an opportunity for industry to realise considerable commercial benefits from circular design and increased access to collection and recycling services.
At the same time, the project has an important role in educating and informing consumers that cheap and less durable products produced from finite resources, that are discarded and need replacement, come at too great a cost for the customer, the planet and for less privileged overseas communities.'
Furniture 360's objectives include increasing the quality and durability of products, by enhancing manufacturing standards, the efficient use of environmentally friendly materials, designing out the use of harmful chemicals, improved repairability and recyclability.
Central to the scheme's success is engaging the entire furniture supply chain, including designers, suppliers, retailers, manufacturers, customers and recycling organisations, in the creation of a Furniture and Furnishing Product Stewardship network. The project will bring together market leaders and innovators across the furniture design, supply, retail, and manufacturing sectors to improve the design of commercial furniture, building Australia's circular economy.
The project will be completed by March 2023.