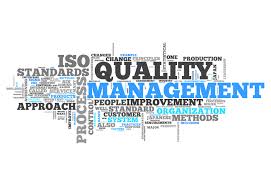 The International Standards Organisation (ISO) publishes standards on a wide range of topics, including consumer product safety. Members may be aware, for example, of the ISO standard for high chairs – ISO 9221.
But ISO also publishes a range of standards and guides that apply to all product types. New ISO standards were published for the first time in 2013 on product safety systems: ISO 10377 Consumer product safety – Guidelines for suppliers, and ISO 10393 Consumer product recall – Guidelines for suppliers. ISO 10377:2013 Consumer product safety – Guidelines for suppliers
This helpful standard gives detailed practical guidance on assessing and managing the safety of products. It covers the design and production stages of a consumer product's life.
It describes principles and practical approaches to effective product safety management; explains the basics such as corporate culture, training, risk management, product traceability, and documentation.
It also outlines safety in design, including behavioural patterns, misuse, hazard identification and risk reduction measures; gives guidance for safety in production and in the marketplace; and explains consumers' role. ISO 10393:2013 Consumer product recall – Guidelines for suppliers
ISO 10393 picks up where ISO 10377 leaves off – to cover the product supply chain & distribution and the supplier: consumer relationship
This standard provides practical guidance to suppliers on consumer product recalls and other corrective actions after the product has left the manufacturing facility. Other corrective actions include, but are not limited to, refunds, retrofit, repair, replacement, disposal and public notification.
While ISO 10377 and 10393 are called standards, they are for guidance rather than intended for use in performance or compliance assessments.
ISO also publishes standards on systems for product safety related topics such as risk management, compliance management systems, complaint handling, quality assurance.