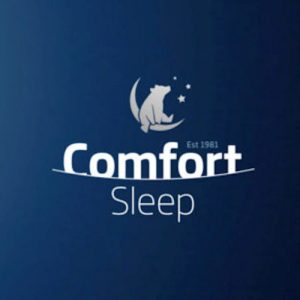 Members of the Australian Furniture Association since 2014, Comfort Sleep Bedding is a family owned and operated bedding company that has been making Australian Made Mattresses for over 40 years.
Founded in 1981 by Sam and Lucy Sapuppo, Comfort Sleep originated as a husband and wife-based business, located in Melbourne.
They would make their mattresses at night in their 300m2 shop front. Within two years, the businesses expanded fast – leasing the property next door and taking on the first of many employees.
From Humble Beginnings To A Forbes List
With an average output of over 250 beds per day, over 50 full time staff and selling across Australia and exporting worldwide, Comfort Sleep have come a long way from their humble beginnings.
Comfort Sleep choose not to run an automated production line, instead tailoring their Australian Made Mattresses one by one. They understand that the quality of sleep is essential in leading a fulfilling and happy life, which is why they don't believe in cutting corners and compromising on quality.
Comfort Sleep are proud suppliers to Australia's Forbes 5 Star Rated Hotels – including Crown – which is a testament to the luxury and quality of mattresses that they offer.
Seeing their people and customers happy brings Comfort Sleep the most peace of mind, but they have also proudly won 'Best Hotel Mattress' in 2020, 'Australia's Best Mattress' and 'Best Luxury Mattress' in 2019 as well as winning 'Excellence in a Sleep Set' six times running.
In 2023, Comfort Sleep took out four positions within the 'Top 10 Mattresses of the Year.' They also were awarded the 'Best Mattress for Back Pain' with their Silentnight Onyx mattress.
Eco-Friendly Mattresses
 As a family company, they naturally consider future generations including the environment in which they will live. Each week, approximately 500kg of off-cut materials that would usually go to waste are sorted, sanitised and reproduced into carpet underlay, minimising their waste output. They also utilise foams that are certified Global Green Tag Certification Level A – ensuring there are no harmful chemicals used.
You know it's a great team and product when the reviews on the website include:
"The best sleep I've had with this mattress, and that's a fact."
"Extremely happy with my mattress. The customer service was excellent and they have a great range"
"One of the best bedding companies in Australia!"
"Simply can't fault it."
Get in touch with Comfort Sleep today HERE.