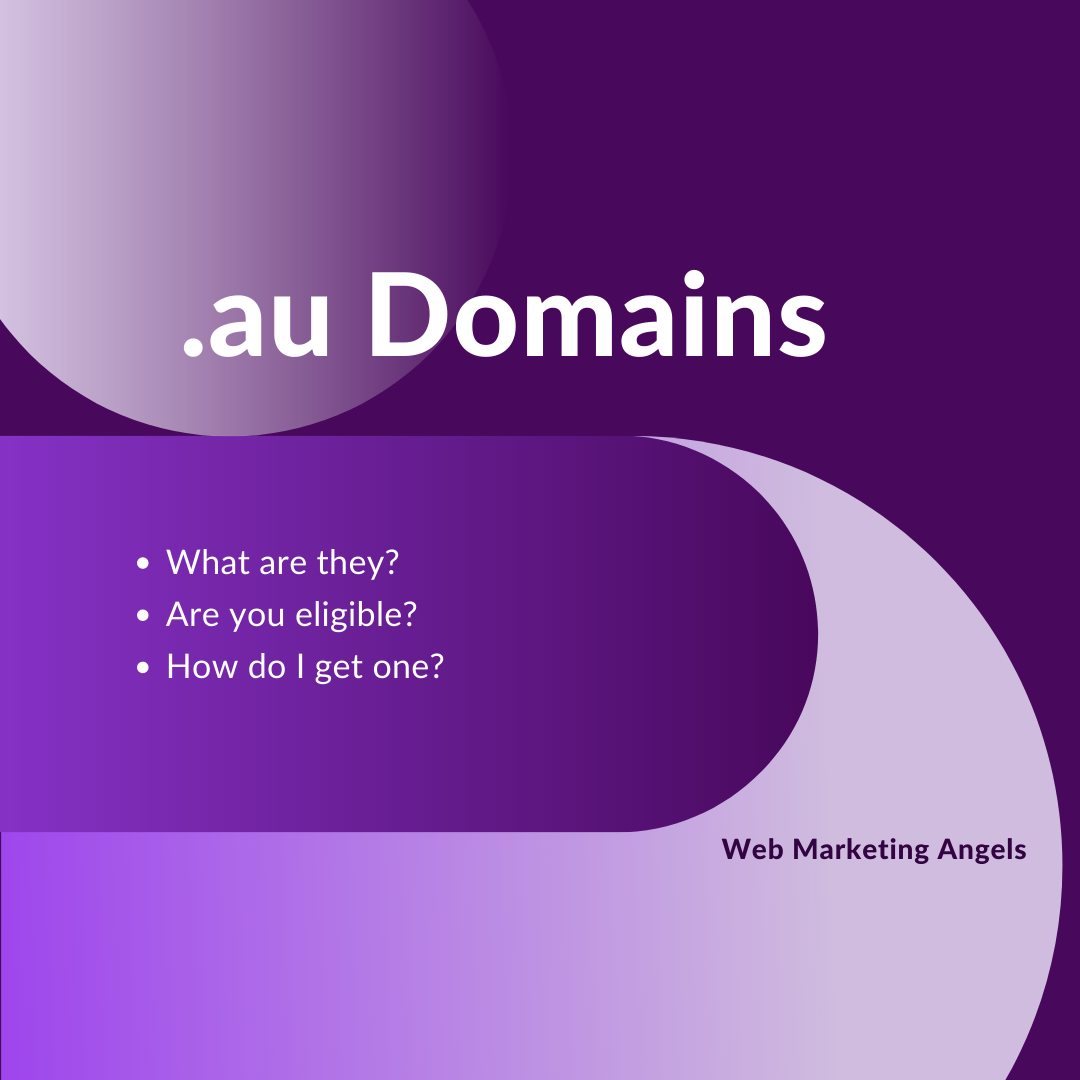 New .au Domains
The new ".au" domains are finally here, ready to simplify Australian domains and website marketing.
Available from 24th March, the new .au domain is a gamechanger for Australian businesses. While ".com.au", ".net.au" or ".org.au" domains will still be active and effective, adding ".au" to the mix makes things so much easier!
So, how do they work, and who is eligible? If you have an Australian presence (eg. you have an organisation or business registered in Australia, or are a citizen or permanent resident), you are eligible to register the ".au" domain.
The short of it? You need to prove you have an Australian base, or call our fair country home, in the form of a physical address.
auDa (.au Domain Administration Limited) is the body that governs and administrates the rules for Australian domain names. In the interests of protecting Australian businesses and residents, strict priority is being given to existing domain holders until 24th September 2022. Anyone who already has a .com.au, .net.au or .org.au domain registered will have priority over the registration of their corresponding ".au" domain until that date.
Besides the fact that the new .au domains are going to help streamline digital marketing for Australians, there is one key difference. For .com.au and .net.au domains, the holder requires an ABN, and you need to be a registered not-for-profit or charity to hold a .org.au domain.
The .au domain is open to all who fit the eligibility criteria, regardless of ABN or business status. This means that if you are a business operating in Australia, you really need to make sure you grab your .au domain before the 24th September priority cutoff date!
Having a .au domain in your digital marketing toolkit is a wonderful way to let people know that you are a local business that looks after fellow Aussies!
With all the benefits of the new domains, you don't just want to purchase and forget about it, though. It's the perfect time to look into how you can make the most out of your newest digital asset.
From domain registration and management to hosting, web design, and marketing, the Australasian Furniture Association highly recommends Web Marketing Angels. WMA can customise a digital marketing plan for you, drawing on many years of experience in the industry.
If you'd like your .au domain registration, contact the Web Marketing Angels office. Have a chat to their friendly team about securing your domain before the cutoff date, and about what you can do to maximise its potential.