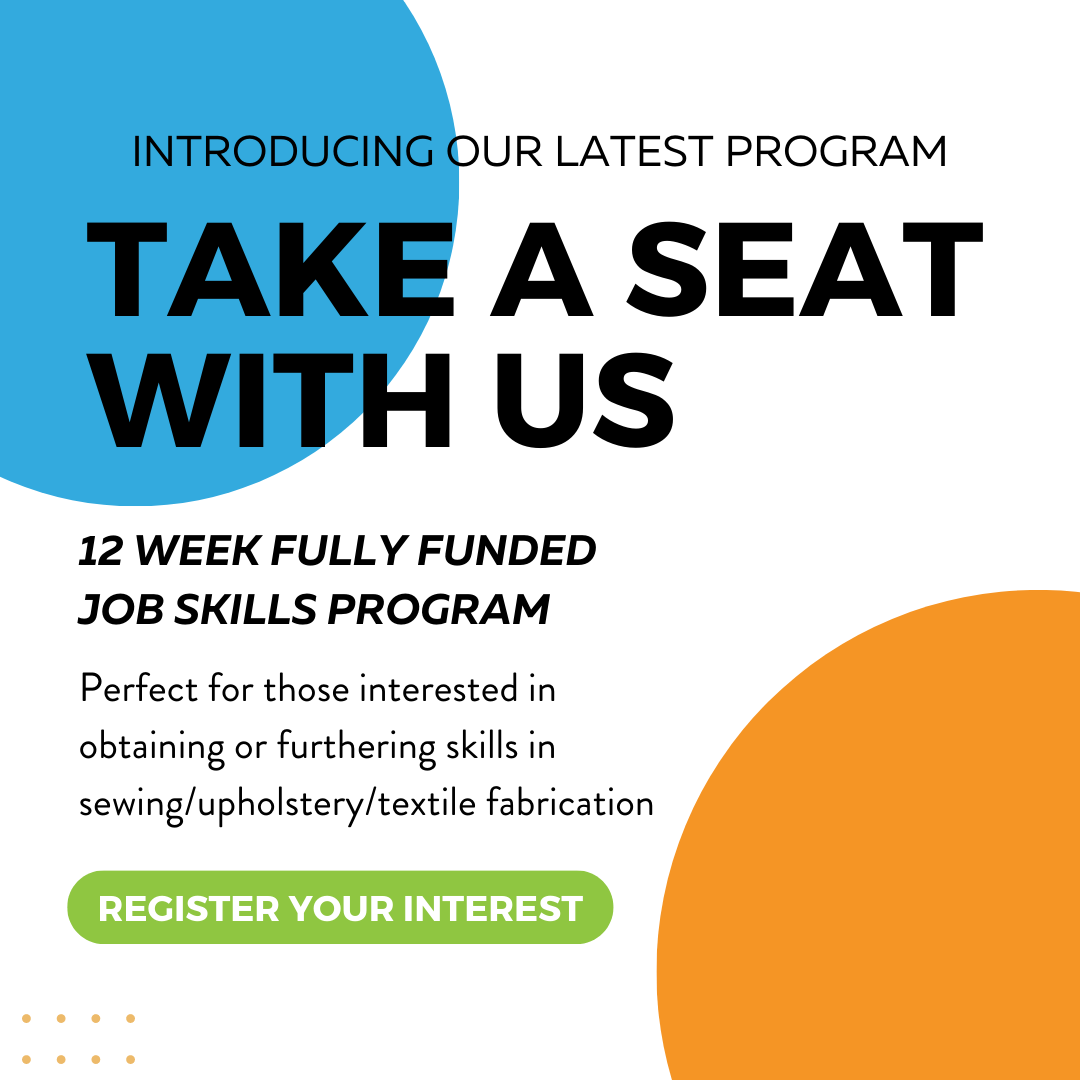 NOW OFFICIALLY LIVE !
The Australian Furniture Association (AFA) have been proudly working in conjunction with the Multi Industry Collaboration Group (MICG) – which consists of five leading industries including caravan, boating, automotive, furniture and specialised textiles – to deliver the brand-new taster program, 'Take A Seat With Us.'
'Take A Seat With Us' is an innovative, 12 week course that has been specifically designed to teach students practical, hands on skills in upholstery and auto/marine trimming.
Many people are unfamiliar with possible career opportunities held within the industry as well as the staggering number of employers looking for workers – which meant that part of launching this course has been in educating potential students and promoting the industry.
New Upholstery/Trimming Course Australia
The Victorian Automotive Chamber of Commerce (VACC) are a valued partner of the MICG and Take A Seat With Us Project. One of their members, Maskell's Customs & Classics was recently interviewed by 7mate's TV program – Cool Cars – to showcase the upholstery/trimming industry.
Third year apprentice at Maskell's Customs & Classics, Jasmine Green, was interviewed. When asked about her role, Jasmine said she worked in automotive trimming, which is essentially working on "auto interiors.. [which is] pretty much anything on the inside of the car – leather work, fabrication, where you have to make the components to be trimmed…"
When asked what she found most rewarding about the work, Jasmine said, "creating something, taking pride in what you do and trying to do everything that little bit better than the last job… just having a nice finished product."
The MICG Solution
The MICG saw the current skills shortage across Victoria and Australia, specifically within their own industries. A lack of workers and apprentices, like Jasmine, meant that backlogs of work were growing exponentially and the industry needed more help and support than ever.
Teaming up with the Victorian Government, the MICG and training partner, Holmesglen Institute Chadstone, developed this program that is so unique, it's simply not offered anywhere else in Australia.
The first cohort officially started this week and the AFA was on site to proudly support the delivery of the initial few days.
There will be limited courses running across the remainder of 2023 and 2024, with the second round anticipated to begin mid-September 2023.
See below link for more information on getting involved in the course and signing up as a student for this New Upholstery/Trimming Course Australia.