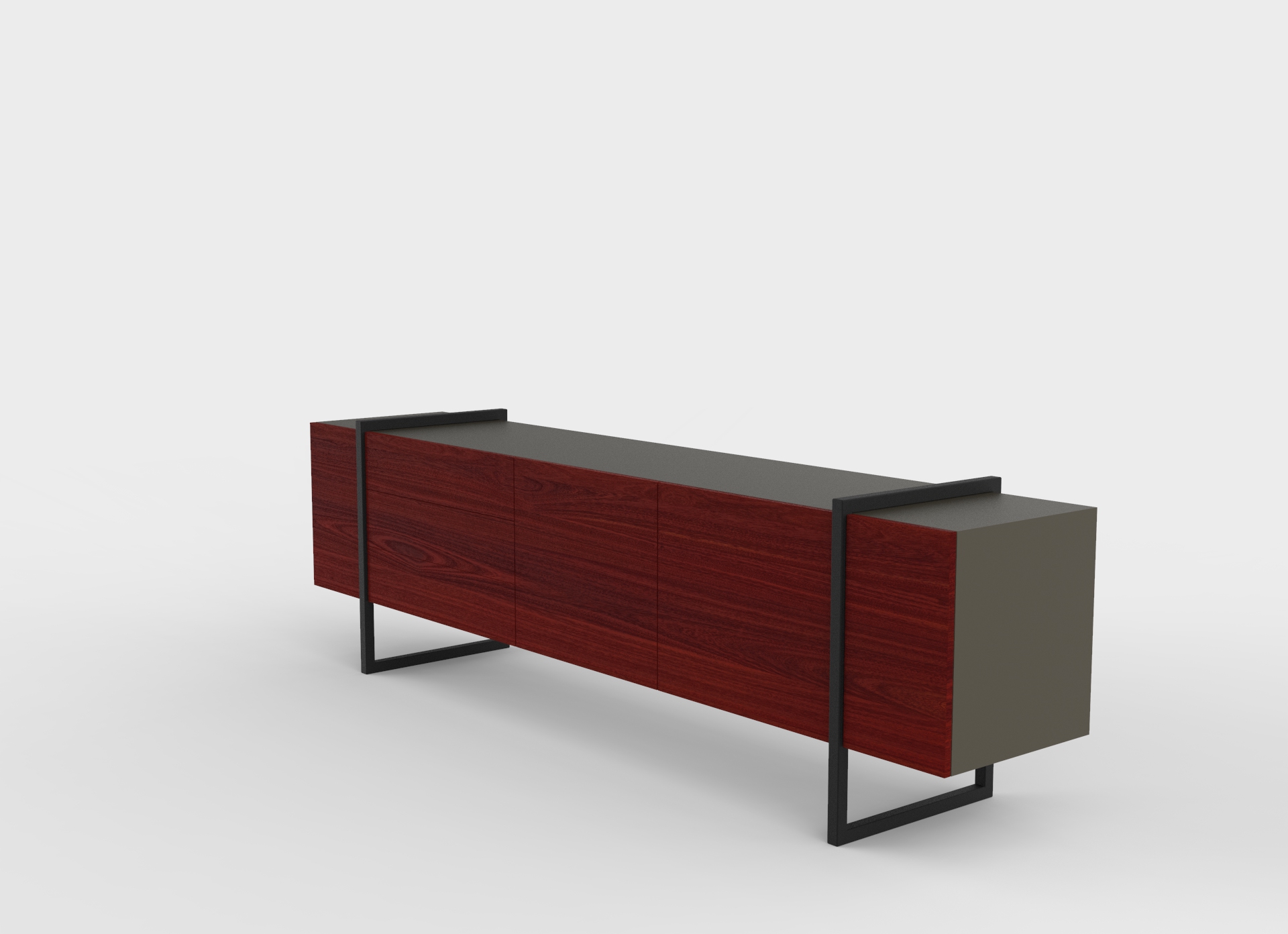 FINALIST IN – Master Designer – CREATIVE VISION
Designed By – Tim Drag
Business Name – Arqadian Furniture
Web – www.arqadian.com.au
Design Inspiration
Inspired by Le Corbusier – A 1930s French architect who defined a new wave of modern style, promoting elongated rectangular lines & Free plan architecture. Our Roche Range is also inspired by a particular building designed by Le Corbusier.
Design Solution
Roche Buffet
Size
Materials Used
Solid timber, Timber veneer, MDF, 2 pack paint, steel, powder coat
Green Notes
Low VOC water 2 packs used for solid colours, Solid timbers and timber veneers are finished with Rubio monocoat oil
Processes used in construction, including any new construction methods or applications adopted from other industry technologies 
MDF carcasses, panels; doors are CNC cut. Carcass fixed together using Domino joins, glue and screws, Solid colour boards to be painted with airless spraying technology.