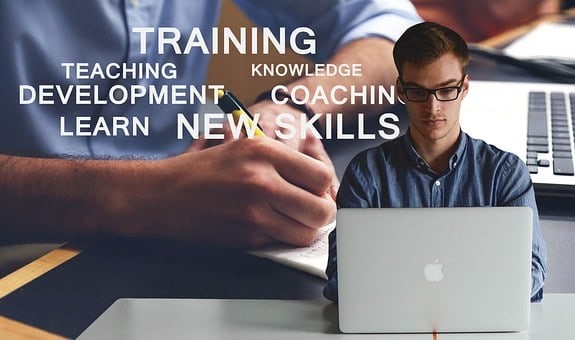 This new JSC will provide the Australian Furniture Association's industry with a stronger, more strategic voice in Australia's Vocational Education and Training sector (VET).
Skills Insight, will have a broader scope to deliver outcomes that support a responsive VET system and a skilled and resilient national workforce.
The industry coverage of Skills Insight will servicing industries across a number of allied furnishing industry sectors such as forestry and timber, and emerging industries around natural resource security and environmental management.
The allocation additional industries: textiles, clothing and footwear and furnishing will support industry to address system-wide barriers and add value across the economy and all education pathways.
The scope of work will be broader than training package projects, including projects looking at broader skills solutions and working with stakeholders across the VET sector.
Collaboration with will be the cornerstone of Skills Insight's approach. Together with industry, registered training providers (RTOs), unions and other JSCs we will provide strategic leadership, aligning efforts across industries to improve system responsiveness, build stakeholder confidence and suggest improvements to lead high-quality outcomes for the VET sector, learners and business.
Skills Insight will perform the following functions to fulfill its role as a JSC in a holistic manner, recognising the interdependences across them:
Workforce planning – is the strategic centrepiece for JSCs and establishes essential context for each of the other functions. Workforce planning will take place to identify, forecast and respond to the current, emerging and future workforce challenges and opportunities, including industry skills needs.
Training product development – to develop responsive and flexible training products informed by comprehensive workforce analysis. This includes piloting emerging products and testing new approaches to meet RTO, industry and learners' needs.
Implementation, promotion and monitoring – so that training delivery and assessment meets RTO, employer and learner needs, career pathways are mapped and promoted, and the impact of training is monitored to drive continuous improvement.
Industry stewardship – to provide strategic advice on skills and workforce needs and the effectiveness of VET system policies and standards.
All JSCs will be preparing to deliver these functions during 2023. In the first year of operation, Skills Insight will focus on building relationships with relevant stakeholders, including industry leaders and experts across the country. Workforce planning will also be an essential part of the first year of the organisation to help understand current, emerging and future workforce challenges and opportunities, and develop appropriate strategies and advice to address these challenges. It is expected that training product development will only occur in this first year, where it is deemed responsive to national priorities by the department.
Skills Insight will work in close partnership with Jobs and Skills Australia (JSA), drawing on JSA's workforce analysis and projections to undertake planning for their industry sectors, creating a uniform understanding of the skills landscape and how skill gaps can be addressed.
The Australian Furniture Association will be significant contributors to the advancement of relevant and meaningful industry skills development. In the meantime, stakeholders are encouraged to stay up to date and subscribe to the Skills Insight mailing list.
Note that existing subscribers to the Skills Impact newsletter will continue to get advice and news about the Jobs and Skills Council, Skills Insight.
Visit the DEWR website for an overview of the Skills Reform process, including JSC functions and details of the other nine JSCs.
For enquiries regarding training product development please visit www.dewr.gov.au.