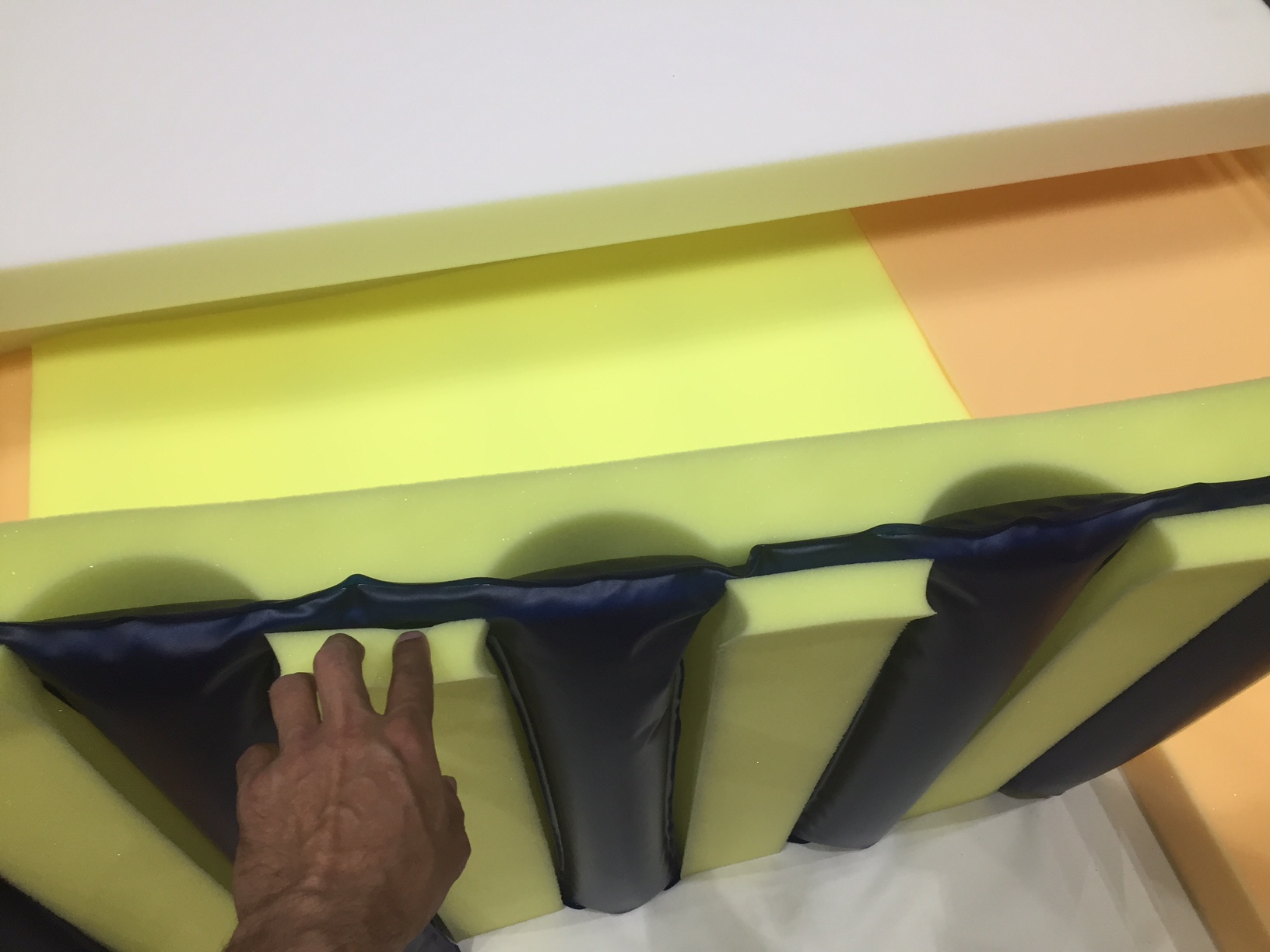 FINALIST IN – Master Designer – CRAFTSMANSHIP
Designed By – A.H Beard Product Development Team
Business Name – A.H. Beard
Website – www.ahbeard.com
Design Inspiration
There's no one-size-fits-all when it comes to sleep comfort.
We all have different support and comfort needs. And they change over time as our bodies change, through illness, injury, pregnancy, and ageing. 120 years of bedding experience has told us that most couples prefer a different mattress firmness, and end up compromising on comfort.
So we set out to create a no-compromise sleep solution.
Design Solution
Sleep My Way adjustable comfort mattress lets each person select the desired firmness on their side of the bed. The adjustable base enables sleepers to find their ideal position for sleeping or relaxing. Integrated sleep tracking monitors sleep quality and delivers a nightly sleep score, and sleep tips, to the user's smartphone.
Size
Single 915mm x 1880mm, Long single 915mm x 2030mm, King single 1070mm x 2030mm, Double 1370mm x 1880mm, Queen 1530mm x 2030mm, King 1830mm x 2030mm, Super King 2030mm x 2030mm
Materials Used
Wool, Polyurethane foam, Talalay Latex, Inflatable air chambers
Green Notes
Components Wool blend: CSR Martini is Australasia EPD certified. All CSR Martini products are: minimal waste produced in manufacturing, high reusable potential, volatile organic compounds generated in the manufacturing process classified as low (0.01 mg/m3), no ozone-depleting gases used, no red list chemicals present, safe non-irritant/ non toxic/non-allergenic. Level: GreenRateLevel A (Green Tag), member of Green Building Council of Australia (Green Star). VSCO and other foam: GECA certified, environmentally responsible. The foam has virtually zero emissions, no CFCs, no auxiliary blowing agents, no VOCs, exceeds Australasian and global environmental regulations, and outperforms all other conventional foams.
Processes used in construction, including any new construction methods or applications adopted from other industry technologies 
Working with our foam supplier to introduce profile cut foam to encase the chambers which maximizes the support and feel progression.
Sleep tracker sleeve, allowing the tracker to sit directly under the sleep surface giving you accurate data.