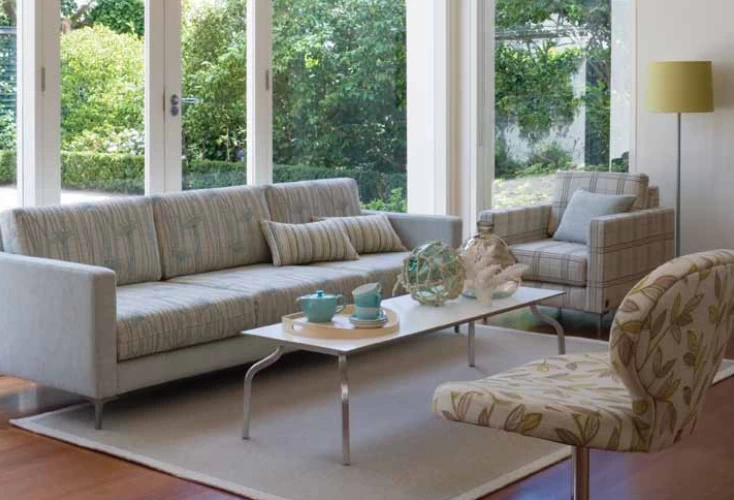 Design Furniture Co is a South Australian manufacturing company that produces a world class product, supplying prestigious retail outlets nationally.
A long time Australian Furniture Association Member, Design Furniture Co's reputation for producing a quality product together with superior service has drawn many of Australia's most reputable designers, architects and health care specialists to their family-owned business in Newton, SA.
It is with enthusiasm and passion that they bring fresh, innovative designs to the market, combining comfort and style. Individual designs can be created from a sketch, with exceptional standards of craftsmanship, ensuring a superior finish.
Their specialised staff, offer friendly assistance in product design and fabric selection, while their skilled production team maintain a high standard of workmanship. Recovery and restoration work is also undertaken with great care and expertise.
An AFA award winning company Design Furniture Co is not only dedicated to producing a beautiful product, but also conscious of reducing their environmental impact, by maintaining their commitment to be sustainable and environmentally friendly. They use only plantation timbers, environmentally responsible upholstery fabrics, foams with less or no toxins, natural duck feather and down fill.
For further details visit us at designfurniture.com.au