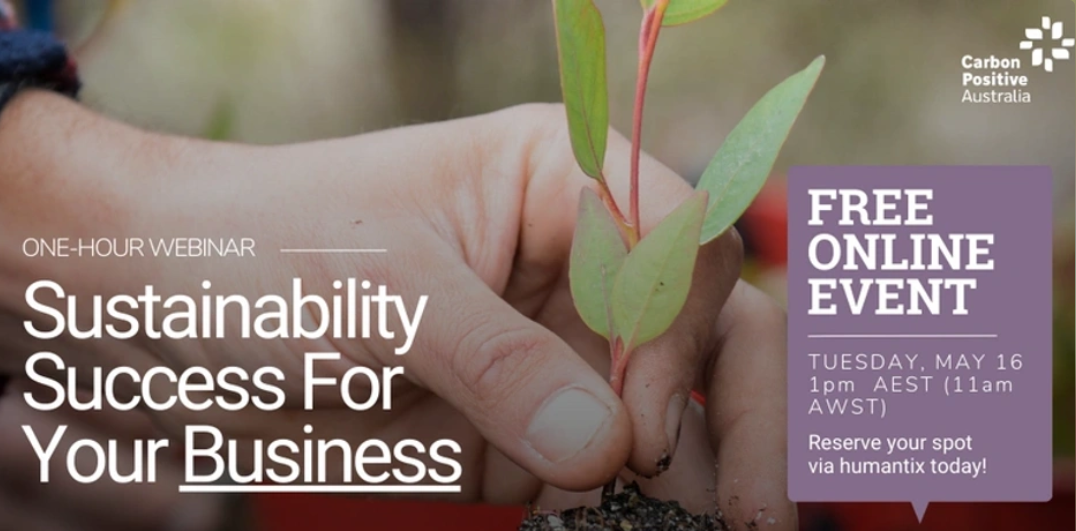 Friends of the Australian Furniture Association, Carbon Positive Australia, a leading environmental charity, are running a FREE online event next week, Tuesday May 16.
Carbon Positive Australia is an independent Australian Charity that has been restoring degraded lands through ecologically sensitive planting for the last 22 years. They encourage everyone to make climate-healthy choices beyond being 'carbon neutral' and they also run educational programs for business owners. Carbon Positive Australia also encourage organisations to restore the Australian landscape and take practical action. They have a volunteer board and a team based in Western Australia.
In next week's online event titled, 'Sustainability Success for Your Business,'  you'll join Catherine – sustainability expert from the team at Carbon Positive Australia, and waste expert Lacey Webb from the Resource Hub for this one-hour online event where you can leave with practical tips to make your business more sustainable and resilient.
Catherine is the Head of Partnerships at Carbon Positive Australia and is passionate about empowering organisations to minimise their environmental impact. Lacey Webb has over over 15 years experience in waste and resource recovery, and is one of the foremost authorities on waste levy regulation across QLD, NSW, VIC and WA.
Topics that will be covered include:
An overview of industry movements and how your customer's sustainability goals may have implications for your sustainability.
What can sustainability look like for your business?
How to tackle your carbon footprint and reporting.
Understanding waste and how you can manage this to reduce your impact.
This one-hour online event should reward you with some practical insights to implement in your workplace and business. If you are climate concerned and want to implement more sustainable practices, this event is for you.
EVENT DETAILS:
Tuesday 16th May 2023
1pm – 2pm
The event will be held via Zoom.
To register and reserve your spot for the free online event, click HERE.