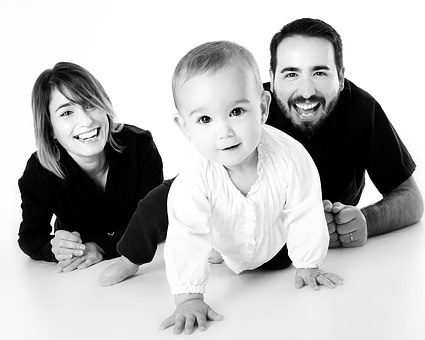 Understanding and Exploring Chemicals Management in the Furniture and Furnishing Industry
Research shows that  chemicals of concern used in manufactured furniture and furnishings can lead to environmental and health impacts and the industry was recently earmarked by government for review.
Be part of the solution. The Australian Furniture Association (AFA) is the Project Lead on the developing Chemicals of Concern project, and along with support from Good Environmental Choice Australia (GECA) and the Federal Government's Department of Agriculture, Water and Environment (DAWE) the group is undertaking research and industry engagement relating to chemicals used in the manufacture of products and management across the furniture and furnishing industry.
Through the comprehensive industry engagement strategy, the project will identify gaps and provide industry led recommendations and solutions. The first workshop held in August introduced the project and the chemical landscape across the furniture and furnishing industry, the experiences of business leaders, and concerns about Australia's approach to chemical management in the industry.  The second workshop is to be held in October.
The input and engagement of industry is important and a chance for businesses to have their say. Don't miss the unique opportunity to be a part of shaping and developing Australia's chemicals management strategy in the furniture and furnishing industry.
This project will directly support the development of future Government regulation around chemicals of concern across the furniture and furnishing industry under the new Australian Industrial Chemicals Introduction Scheme (AICIS) and Industrial Chemicals Environmental Management Standard (IChEMS or the National Standard). The furniture & furnishing industry has the opportunity to be Australian leaders around chemicals management, and our goal is to advise the government and industry on realistic solutions to supplement this regulation and facilitate this leadership.
The project team has been working to capture as much industry feedback and data as possible. The scope of the work has included gauging the level of chemicals awareness across the furniture & furnishing industry, existing chemicals management strategies, and an understanding of which governing standards industry sees as authoritative and impactful. This process has helped us draft a series of realistic solutions for a 'way forward' for chemicals management in the Australian furniture and furnishing industry. The identification and recognition of best practice solutions around chemicals management in Australia's furniture and furnishing industry is also beginning to show through in the research and will form part of the discussion paper and recommendations for future proofing the industry.
A variety of solutions: including possible new regulations, increased training and education, and the development of new standards are featured in the upcoming workshop.
If you want your say on the future of chemicals regulation in the Australian furniture and furnishing industry, get in touch now. The outcome of this workshop will impact you and your business, and we want you to lead the way in creating a realistic and practical way forward.
Watch Understanding and Exploring Chemicals Management in the Furniture & Furnishings Industry Webinar HERE
Watch A Way Forward to Chemicals Management Webinar HERE
For more information about this project contact care@theafa.asn.au