Urban Eyesore – the Tip of the Iceberg
Even without the recent flooding, landfill sites around the country are reaching maximum capacity. A major contributor to the landfill crisis – and urban eyesore is around 30 thousand tonnes of commercial furniture waste, discarded by businesses every year. 95% of this commercial furniture waste, ends up in landfill.
The extent of furniture waste becomes obvious after disaster events, such as the recent flooding, when our streets are lined with furniture waste. In Lismore, New South Wales, council contractors, fire and rescue officers and defence personnel were collecting more than 1,000 tonnes of flood waste, including furnishings that could not be salvaged, every day.
'The popularity of cheap imported commercial and domestic furnishings that are made of less durable and manufactured materials, and which sometimes include harmful chemicals, has resulted in fewer options for simply cleaning and drying-out flood affected chairs, desks and tables. These products are major contributors to Australia's furniture waste disposal problem,' says Senior Researcher, Dr. Penelope Mitchell. 
'The value of furniture and the quality of its materials, impact on the decisions to salvage or not. If people see value in furniture, they are more willing to invest time into repairing and refurbishing. Basic materials such as timber can be cleaned and reused.'
Dr. Mitchell is helping lead a team of industry specialists and researchers to develop a three-year business plan to design out waste for commercial furniture and furnishings. The Australian Furniture Association's 'Furniture 360' is working with the entire supply chain; including designers, raw material suppliers, manufacturers, importers and the charitable recycling sector.
The aim of the research project is to provide industry opportunities for sustainability and growth, with a 'circular economy' approach to how Australia manufactures commercial and domestic furniture. It is envisaged that new business opportunities will emerge in the re-use of materials and re-manufacture of furnishings. The circular economy approach will protect and create jobs, encourage new skills, make Australia's furniture industry more resilient, influence buying habits and protect the environment.
'Furniture 360' Leader, multi-awarded eco-architect, Mark Thomson, says the cross-over between commercial and household furniture use and manufacture, particularly as more people work from home, means that Furniture 360 initiatives will automatically flow through to the domestic furniture sector.
The AFA is not alone in its focus on reducing waste and sustainability.  Last month, the Australian Council of Recycling (ACOR) called for a dedicated Minister for Resource Recovery and the Circular Economy to drive a whole-of-government approach to circular economy outcomes, including product stewardship, sustainable procurement, resource recovery, recycling and remanufacturing. 
96% Recovery of Materials from Bushfire Waste
As an example of what can be achieved, a staggering 96% of demolition waste from 313 homes, was recovered for re-use by Shoalhaven Council, in south-eastern New South Wales, after the December 2019 /January 2020 bushfires.
The Shoalhaven experience offers a practical example of how durable materials such as timber, concrete and metals, that might otherwise be thrown into landfill and forgotten, can be re-used, creating new products, skilled jobs and industries that support a more sustainable circular economy.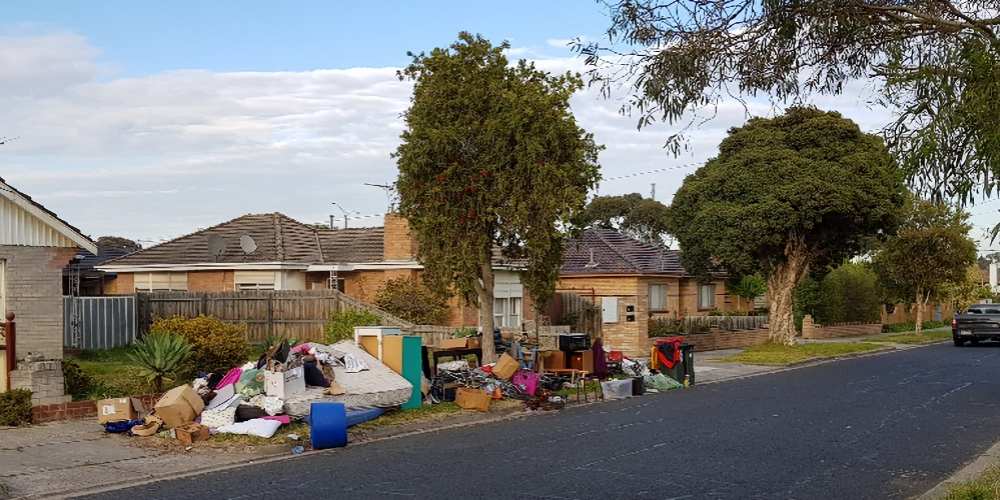 Chemical Leaching in Landfill
Concerns regarding furniture waste have recently focused on the dangers to public health and the environment, caused by chemicals that are regularly used in furnishings. A recently released Australian Furniture Association research paper revealed that chemical use is prolific across the industry in packaging, rugs, textiles, paints, foams, varnishes, coatings, and rubber products.
Whilst the use of chemicals in furnishings is regulated for Australian furniture manufacturers, these generally relate to occupational health and safety, rather than environmental impact or the health and well-being impacts on users.
Much of the imported furnishing product brought into Australia, or materials imported to assemble furniture here, are not covered by any chemical regulations or protections for consumers. The reduced durability and disposability of these products not only contributes to the landfill problem, but high chemical concentrations are a contamination threat to soils and ground water.
While many of these chemicals serve functional purposes, like water and stain resistance and as fire retardants, poor chemical management can also harm people and the environment and complicate recycling processes. As part of the Furniture 360 Project the AFA team is also focusing on better management and consumer protection from chemical contaminants, to support Australia's transition towards a safe circular economy.
Chemical classes commonly used in furnishings include phthalates, brominated fire retardants, per- and polyfluoroalkyl substances (PFAS), isocyanates, alkylphenol ethoxylates (APEOs), organotin compounds, formaldehyde-releasing polymers, dyes & pigments, and miscellaneous chemicals (i.e., solvents and cleaning agents).