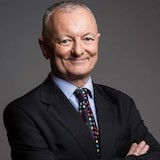 As always, the election will be decided in marginal seats, with the caveat that there are a number of safe government seats that are entering into the electoral equation due to the presence of high-profile independent candidates.
While analysis usually begins with what a uniform national swing might look like, the more important variable is that seat swings are more often clustered around the state swing rather than the national swing. As was shown by Queensland swinging in the opposite direction to South Australia and Victoria in 2019, the variation in state swing is an important variable in how a federal election will unfold.
Those differences may be even more important in 2022 with each state having had its own Covid experience over the last two Years.
For a full analysis of what is happening in your State and the seats to watch, check out Antony Green's Federal Election Preview HERE
Acknowledgement:
Antony Green is the Australian Broadcasting Corporation's Chief Elections Analyst and is responsible for the content of the ABC's election website including editorial responsibility for the site's data analysis and the ABC's election night results service. He also contributes a popular blog on electoral matters for the site.