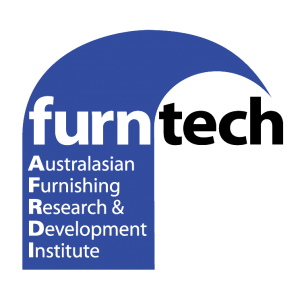 DO YOU WANT YOUR FURNITURE PRODUCTS TESTED IN AUSTRALIAN T0 MEET AUSTRALIAN STANDARDS?
The Australasian Furnishing Research & Development Institute (AFRDI), also known as Furntech, is a technical organisation serving the interests of buyers and sellers of furnishings in Australia, New Zealand and beyond.
Furniture displaying the FURNTECH-AFRDI logos and certification marks carries an assurance of quality and high standards often demanded by consumers, retailers and sometimes by law.
AFRDI is a Registered Research Agency (RRA) which carries out testing for products in the high-risk development categories. AFRDI services may attract a tax rebate under the Australian government's Research and Development support program.
Suppliers of Office desks, office workstations, tables intended to be used as office desks, or the increasingly popular sit-stand desks can expect that their customers will request that products meet the new Standard. The Australian/New Zealand Standard, AS/NZS...