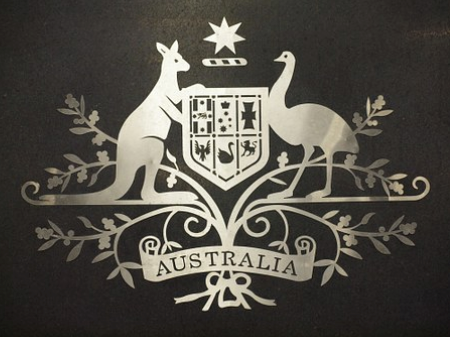 Australian Government must stick to the Commonwealth Procurement Rules.
Post the COVID-19 pandemic Australia needs a strong focus on Government Procurement.
Government is the biggest customer in the country and what it buys has massive implications for the success or failure of Australian manufacturing.
In the past there has been a tendency for procurement staff to buy from big name companies – IBM in computing rather than local suppliers. There was an old saying that a public servant never got the sack for buying from Big Blue.
While things have changed since then, especially in Defence purchases where there is overt preference for local purchases, procurement rules have been much amended but are still not right.
There is simply not a requirement, seen in Defence, for major overseas purchases to be accompanied by programmes to include Australian SME's in the global supply chains of foreign companies.
The functions within government that help SMEs to sell overseas as part of a Team Australia approach outside Defence are weak and have been subject to constant review and budget cuts.
And nor is there the grant support for local SMEs to perform R&D and develop capabilities and products that meet a particular government need.
In 2014 the Senate enquiry into the Commonwealth procedures for procurement investigated the then ratio of Australian goods and services versus imported goods and services utilised by the Commonwealth through procurement procedures.
The review focused on policies and procedures for procurement in Commonwealth departments and agencies, and Commonwealth-funded capital projects and the economic, social and environmental benefits of utilising Australian goods and services.
Industry highlighted the fact that Australian business should have full and fair access to supply goods and services required by the Government – however Australian manufacturers often continue to be overlooked.
At the time the Commonwealth Procurement Rules (CPRs), focused on achieving value for money as the core requirement of procuring officers.
While the CPR's have since been updated in 2017, there remains a yawning gap in the implementation of the new CPR's – the federal government itself doesn't always follow its own laws.
And it hasn't followed its own laws in this time of Covid-19 crisis.
For example the Department of Agriculture introduced the Illegal Logging Regulation which requires that products containing timber, including paper and logs, must undergo Due Diligence prior to importation.
This would mean that the tens of millions of dollars' worth of PPE currently arriving on our shores must adhere to this law as part of the CPR's.
At the time the new legislation was introduced we asked the Department how they intended to upskill Australian Procurement Specialists about the changes.
The response was 'it's up to Treasury and Finance to manage the next stage'.
This begs the question 'why couldn't the Australian Government have taken up the offer from local manufacturers to retool and manufacture PPE products here rather than import from China?'
And 'has the due diligence required by law been undertaken for these imported PPE products?'
Transparent procurement policies and practices that recognise the high environmental and social standards expected from, and delivered by, domestic suppliers, as well as the significant economic and social benefits that result from supporting local industry would be a significant boost for the manufacturing sector.
The emphasis should be placed on value for money over the entire life of the product, as opposed to only the initial upfront costs.
Local manufacturers are able to provide higher quality products, as well as maintenance and through-life support which their international counterparts are not able to offer.
We must encourage an awareness raising campaign with government procurement officers and departments to highlight the full capabilities of Australian manufacturers.
We must work cooperatively with government agencies to develop the necessary information campaigns for purchasing and procurement officers (public and private) to ensure that the true costs and benefits of using Australian or imported product is understood and implemented
Responsible manufacturing is a key benefit of purchasing Australian made products. Domestic suppliers are subject to stringent Australian and International requirements and standards that are rigorously enforced.
In simple terms a procurement policy framework in the national interest should include the following:
Choose Australian first. Australian desks for schools. Australian beds for hospitals. Australian glass for government buildings. Australian logs for construction. Australian steel for mattress springs. Australian joinery for libraries. Australian PPE for the health care sector. Australian art for public spaces. Australian first.
Review procurement contracts at renewal, and periodic review dates, and not simply roll them over. Consider the quality of goods and services and the whole-of-life-costs including the social and economic impacts on Australia. Choose Australian first.
Invest in procuring from Australian businesses adopting additive and advanced manufacturing, BIM, materials and process technologies, research and development. The more advanced, the more efficient. The more efficient, the more cost effective. Choose Australia first.
Do not unfairly discriminate against SMEs and provide appropriate opportunities for SMEs to compete and increase sourcing from SME's to 25 per cent of procurement by value. The greater the investment, the more the enterprises will grow. The more they grow, the more efficient and cost effective they will become. Choose Australian first.
Do not use third-party arrangements to avoid the rules in the CPRs when procuring goods and services. Ethical procurement relates to honesty, integrity, probity, diligence, fairness and consistency. Keep procurement in Australia. Choose Australian first.
In choosing to procure from Australian businesses, the Government can ensure:
The continued growth of the Australian economy through the provision of opportunities to lift domestic output and incomes
Assist with making Australian products the first choice in local and global markets.
Timber used in all wood and wood-based items has been sourced legally
Environmental impacts are appropriately managed during manufacturing process
The potential for using renewable and recycled components is maximised
Hazardous substances will be eliminated from the production process
Employees are treated fairly
Ethical sourcing of raw materials
But more importantly, it would be applying its own laws.
References:
Illegal Logging Regulation Due Diligence Toolkit