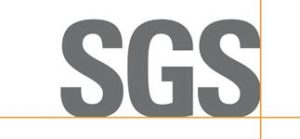 SGS has joined the ranks of premium partners for the benefit of Australasian Furnishing Association Members. SGS company will provide up-to-date technical information and testing services to AFA's Members internationally
 "SGS has accepted an invitation to become a premium partner with the Australasian Furnishing Association (AFA). Through this partnership, SGS will provide AFA's Members with up-to-date information about overseas markets and preferential rates for SGS's laboratory-based testing services across Asia. As part of the agreement, SGS will also participate in future furniture events undertaken by the AFA' said Priscille Galceran, SGS Consumer and Retail Global Furniture Technical Manager.
"Estimated to be worth around $27.4 billion, the Australian furniture sector is a major contributor to the domestic economy and one of the five largest industrial sectors in the Asia-Pacific region. Forecasters predict the sector will continue to grow in the short to medium term," continues Ms Galceran.
As Australia's principal industry association for the furniture supply chain, AFA Membership includes designers, manufacturers, importers, exporters, industry suppliers, retailers, allied associations and key stakeholders. The association covers both the residential and commercial furniture sectors.
Members benefit from joining the AFA in a number of ways: through being part of an association with a respected voice, recognised by government, media and the public; and through having access to professional business services, advocacy, and network support. The AFA also has premium partnerships with selected organisations, such as SGS, that allow members to access all the latest information on managing and growing furniture businesses. The SGS partnership offers significant discounts to AFA Members to offset increasing production and compliance costs.
Australian Furniture Regulation
Under the Australian Consumer Law (ACL) only products designed for use by children are covered by mandatory standards. This includes products such as bunk beds, bean bags and cots. Non-juvenile products are not necessarily covered by mandatory standards but the recent increase in product recalls and bans, due to safety breaches, means manufacturers are advised to seek compliance with domestic and international standards to help mitigate against the risk of placing dangerous products on the Australian market.
The majority of recalls are voluntary actions undertaken by businesses that discover their products have a dangerous defect. Testing against recognised standards will help reduce this risk and lessen the possibility of a costly and damaging product recall.
For more information, visit the Product Safety Recalls Australia website or the AFA's Product Safety site.
SGS Furniture Services
With furniture testing capabilities in China, Hong Kong and Vietnam, SGS can help manufacturers seeking to access the Australian market. They help businesses deliver well-designed, functional, durable and safe products to customers, and have the furniture industry, regulatory and technical expertise to check a products' compliance against relevant standards and specifications. Learn more about SGS's Furniture Services or download your AFA Member Test Application Form HERE
About SGS 
SGS is the world's leading inspection, verification, testing and certification company. SGS is recognised as the global benchmark for quality and integrity. With more than 90,000 employees, SGS operates a network of over 2,000 offices and laboratories around the world.
 Not A Member? Choose Your Membership Package Here!