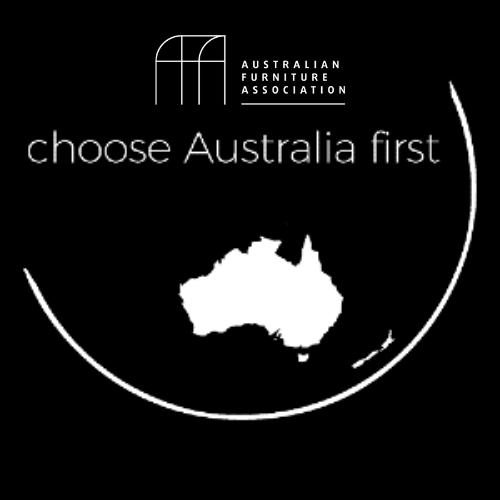 One of the many benefits of joining the Australian Furniture Association is that businesses will preview any new campaigns and projects that the AFA is leading or collaborating on.
The AFA has heard many complaints from AFA Members regarding the need for stricter enforcement of local government procurement content rules, to protect Australian made and owned products and brands.
As more and more consumers and businesses want to support local, the AFA want to make it as simple as possible to purchase Australian made products.
Hearing the demands from our members, we'd love to introduce the AFA's latest impressive initiative – choose Australia first.
The choose Australia first label will demonstrate that the AFA accredited brands meet with the Australian product requirements, as specified by the Australian Consumer Law, in a cost effective way. In fact many AFA Member businesses will be eligible to promote their eligible brands at 'no additional cost' at all. 
This will in turn provide a level of reassurance to commercial and residential buyers that are particularly keen on supporting Australian businesses and manufacturing.
Brands that become accredited will be profiled on the AFA website to make it simple for procurers, designers, architects, buyers, specifiers and consumers to make an educated choice when purchasing Australian products from Australian businesses, who employ Australian workers.
For more information and to be kept up to date with the latest, contact Chris at bdo@theafa.asn.au
To view the current choose Australia first accredited members, click HERE.